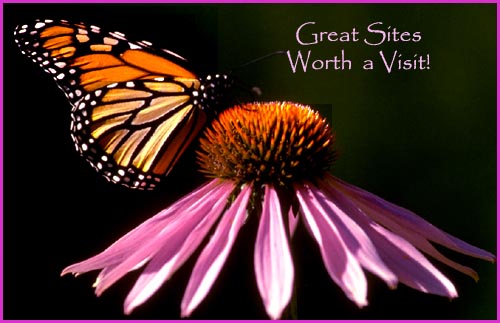 Looking for a recommended list of the most popular websites in the categories of:
Powerful self improvement websites!
Inspirational quote websites!
Or some of the other coolest websites out there!


Great!


Here is my list of recommended, interesting websites that I hope will satisfy whatever quest on your agenda :-)


---
Insightful Self Improvement Websites
The Personal Development Guy
This high-level self improvement website offers personal development, self help, self improvement and spirituality in a coherent way that really works!
Smartass Self Help
On this hilarious website also by the Personal Development Guy you get serious self help, personal development and spirituality - but with a smile :-)
Steve Pavlina
One of the most popular personal development blogs online. Steve Pavlina writes very long interesting articles that are wonderfully norm provoking.


---
Inspirational Quotes Websites
Quotescoop
On this inspirational quotes website you will be humorously entertained and motivated by lots of quotes, jokes, poems and short funny stuff!


---
Other Interesting Websites

Your Story Remembered
This is a website that inspires you to relax, grab a cup of coffee and enjoy yourself.

Here on this 'tell us your story' website you'll get a great opportunity to inspire and humor others by sharing a great personal story from your own life. Plus you'll also get to read funny, motivational or exciting stories written by other people.

You can read and share good stories and great memories within practically any topic such as, family memories, travel stories, hobby experiences, embarrassing moments stories, good or bad work experiences and so on and so forth. Your imagination is the only limit!
Clip Art Queen
Lots of free funny clip art, cute graphics and cool drawings handmade by miss Clipart Queen herself!

Your Positive Parenting Ally,
Birgitte
Where Would You Like to Go Next after this Page?