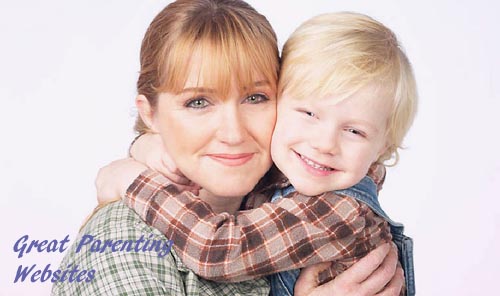 Great Parenting Websites Recommended by Positive Parenting Ally
Here is a list of some of the best parenting websites in the categories of, among other things:
Positive parenting!
Attachment parenting!
Unconditional parenting!
You'll also find great mom websites that will provide you with practical advice on everything from working and making money as a mom to family health and home organization.

So all in all these websites for parents are about empowering babies, toddlers, kids and teens as well as parents!


---
My List of Parenting Websites For You to See and For You to Join!
This page is meant as a resource for you.

I'm an incurable knowledge seeker and an avid adventurer and I have personally reviewed all the interesting websites you'll find here.

And I can tell you it was a great pleasure and lots of fun!

Here is my list of the parenting websites.


---
Positive Parenting Websites
The Promise of Positive Parenting by Dr. Louise Hart
This positive parenting website by Dr. Louise Hart promotes a pro-active and uplifting approach to bring out the best in families!

Parenting with Positive Thinking
On this interesting parenting website, Todd Francis, dedicated father of 6 children, shares his self improvement insights on how to become conscious of your thought patterns by raising your mental awareness and implementing what he calls the power positive thinking.

He explains how the mindset of positive thinking may not only improve the way you approach life in general, solve specific problems but also help you become a more conscious guide to your children and help them discover the power of positive conscious awareness.


---
Attachment Parenting Websites
AskDrSears.com
Dr. Sears and his Wife I view as the unofficial king and queen of attachment parenting. On this inspiring website by Dr. Sears, you'll find parenting advice, parenting books, discussion forums and monthly newsletters!

When my son was newborn I found his powerful parenting website a real treasure of insightful support!

Attachment Parenting Canada
Attachment Parenting Canada provides insightful, empowering and practical attachment parenting articles along with other helpful resources such as Terrific Toddler Courses, Parent Effectiveness Training Courses, One-Day Classes and Support Groups.


---
Unconditional Parenting Websites
Alfie Kohn
On this website by Alfie Kohn you can read fabulous, thought provoking articles on unconditional parenting.


---
Other Empowering Parenting Websites
Professional Parenting Canada
On this inspiring parenting website parenting expert Judy Arnall offers a wide range of parenting resources such as parenting keynote speakers, parenting seminars, coaching and consulting on all parenting / family topics.

I haven't (yet) read Judy Arnall's book, "Discipline Without Distress: 135 tools for raising caring, responsible children without time-out, spanking, punishment or bribery", but the powerful title in itself suggests a really good reading.

Understanding Special Education
On this informational website educational consultant and child advocate, Michele Hancock, wants to support and empower parents by providing them with accurate, parent friendly information on special education, the IEP process and learning disabilities.

You can also find information that that will let you know what your rights as a parent are, help you with your communication with your children's school as well as tips and techniques to school success.

Inspired Parenting Tips from Law of Attraction Parenting
On this inspired parenting advice website parent coach Annie Desantis provides, among other things, deep insights into the powerful mechanisms of the law of attraction in relation to parenting (you can even ask her parenting questions online).

Boiled down to the very simple essence, this universal law of attraction means that what you give your kids is what you get back. In other words, the unconscious thoughts you have about yourself and your kids, the overall energy you emit, the type of presence you have etc. all have much stronger influence your children than we typically think. And it's all a question of your choice! Be what you want!


---
Practical Mom Websites
Child Safety for Parents
Child Safety For Parents is created by a dedicated mom, Jannie, and is a helpful family resource that strives to inform parents and help their children overcome some of the threats that exist both outside the safety of home life as well as inside the family computer.

Find concrete tips, information and advice to effectively meet the challenges of child molestation, missing kids, and internet safety and empower yourself so you can empower your kids against child predators online and offline.

Your Positive Parenting Ally,
Birgitte