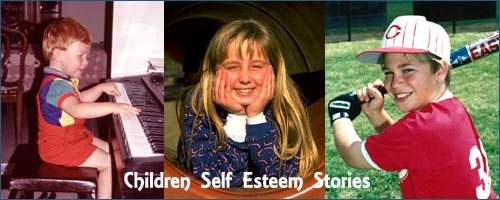 • We all know a powerful children self esteem story when we hear it!

• How? Well, simple, it hits you straight in your heart! BAM!
• Now imagine if your personal self esteem story could be that one. The one that changed someone else's life!

• Empower yourself and others by sharing a self esteem uplifting story about yourself as a child or about your own kid or about something you've seen or heard!

---
Your Small Effort Makes a Big Difference
Share Your Self Esteem Uplifting Story!
The aim here is to make an online resource of positive stories for self esteem about children. And - and I guess I speak for many parents out there - I would love it if you would contribute and be a part of that!
Here you can choose to:
Read and be touched by powerful personal self esteem stories about children!


Participate and empower other parents by sharing your own unique self esteem story!


Comment on or give advice to other people's self esteem stories!

Really, there are no limitations of your self esteem story other than:
It must be about children and self esteem in one way or another!

To mention a few examples of how to do a children self esteem story:
It could be a self esteem story about yourself as a child - of how you yourself overcame low self esteem! How you did it is really valuable knowledge!


It could be a self esteem uplifting story about a child you know or an incident you've observed, for instance, in the playground. What happened and how did high self esteem show?


It could be parenting self esteem stories about your own child. How, as a parent, do you help your child build high self esteem? We would all love to hear about it!
---
Share Your Children Self Esteem Story
Do you have a great self esteem story about yourself as a child, your own child or kids you know? Share it! What you may think is trivial might make a world of difference to someone else.
Stories Other Visitors Have Shared
Click below to see contributions from other visitors to this page...

---
For information about legalities, please read the page Privacy Policy and Legal Notice
---
Your Positive Parenting Ally,
Birgitte
---

Want to stay in touch and get the latest news?
Sign up for my free newsletter
---
Parent Coaching
- For Inner Peace, Clarity and a Deeper Connection to Your Child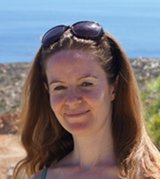 Being a parent can feel like a double-edged sword. Life with kids may feel like the greatest gift you have ever received, while at the same being hugely challenging, often leaving you confused, stressed and overwhelmed.
When we feel like this, we've lost touch with ourselves. We can't hear our own inner voice, and it's difficult to know what is 'right' for us and how to act.
I offer in-depth parent coaching to help you regain your balance and get back in touch with yourself. From a place of inner peace and clarity, your will find your own answers which will help you reconnect with your child from a place of unconditional love and acceptance.
Read more about my parent coaching here.