Something on Your Mind
- or in Your Heart?
Then you're welcome to send me an e-mail.
It's very simple: All you've got to do is fill in the blanks in the contact form further down, type in the word you see in the colored box at the bottom of the form and press the 'Go! button'.
Your comments, feedback and suggestions will all be much appreciated!
And just so you know:
I'm glad you're here, visiting Positive-Parenting Ally.com!


Your Positive Parenting Ally,
Birgitte
---

Want to stay in touch and get the latest news?
Sign up for my free newsletter
---
Parent Coaching
- For Inner Peace, Clarity and a Deeper Connection to Your Child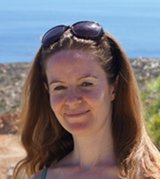 Being a parent can feel like a double-edged sword. Life with kids may feel like the greatest gift you have ever received, while at the same being hugely challenging, often leaving you confused, stressed and overwhelmed.
When we feel like this, we've lost touch with ourselves. We can't hear our own inner voice, and it's difficult to know what is 'right' for us and how to act.
I offer in-depth parent coaching to help you regain your balance and get back in touch with yourself. From a place of inner peace and clarity, your will find your own answers which will help you reconnect with your child from a place of unconditional love and acceptance.
Read more about my parent coaching here.