This is where you can see what's been recently added to Positive-Parenting-Ally.com. Occasionally there'll be other news as well.
If you want to always be totally up-to-date you can subscribe to an RSS feed. Simply locate the little box called "Subscribe To This Site" below the button-menu on the left and choose your preferred RSS-reader (Google, My Yahoo!, etc.). Clicking the ? (question mark) in the box will give you additional details on how to do this.
Managing a Narcissistic and Abusive Mother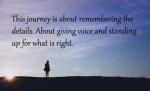 Visitor's story: My mother is a controlling, abusive Mother. Before my brother was born, 4 years after I was, her treatment of me often made me feel
Continue reading "Managing a Narcissistic and Abusive Mother"
Your Positive Parenting Ally,
Birgitte
---

Want to stay in touch and get the latest news?
Sign up for my free newsletter
---
Parent Coaching
- For Inner Peace, Clarity and a Deeper Connection to Your Child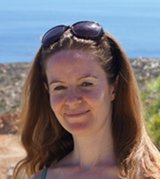 Being a parent can feel like a double-edged sword. Life with kids may feel like the greatest gift you have ever received, while at the same being hugely challenging, often leaving you confused, stressed and overwhelmed.
When we feel like this, we've lost touch with ourselves. We can't hear our own inner voice, and it's difficult to know what is 'right' for us and how to act.
I offer in-depth parent coaching to help you regain your balance and get back in touch with yourself. From a place of inner peace and clarity, your will find your own answers which will help you reconnect with your child from a place of unconditional love and acceptance.
Read more about my parent coaching here.