This is where you can see what's been recently added to Positive-Parenting-Ally.com. Occasionally there'll be other news as well.
If you want to always be totally up-to-date you can subscribe to an RSS feed. Simply locate the little box called "Subscribe To This Site" below the button-menu on the left and choose your preferred RSS-reader (Google, My Yahoo!, etc.). Clicking the ? (question mark) in the box will give you additional details on how to do this.
Just Waking up to an Ugly Reality
Visitor's story: I am a 66 year old daughter of a mom who is a narcissist. My 3 sisters and I suffered from her abuse all our lives. My brother was never
Your Positive Parenting Ally,
Birgitte
---

Want to stay in touch and get the latest news?
Sign up for my free newsletter
---
17 Amazing Alphabet Books for Preschoolers and Kindergarten Kids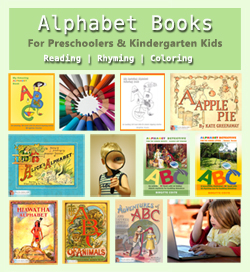 Is your child ready to be introduced to the Alphabet? If so, Positive Parenting Ally's Alphabet Series with 17 fun, decorative, and educational books tailored to preschoolers and kindergarten children might be just what you need. A whole alphabet library.
If you're a teacher, a homeschooling mom or dad or just a parent who loves educational books for kids, I'm sure you'll find this series very useful as there are so many different types of alphabet books AND you can have them all at one simple go if you want.
Discover more about Positive Parenting Ally's Alphabet Series.