It's Easter, and despite loving their holidays, many kids get bored with their freedom after a while. However, with these free Easter coloring pages, your kids will have many hours of creative and fun entertainment (and it doesn't even involve a screen - except for when choosing the coloring pages of course).
On this page you'll many, many different printable Easter images for your kids to color.
We've got lots of decorative Easter eggs, cute Easter bunnies, sweet Easter chickens and adorable Easter Lambs all ready to receive your kids' colorful pen.
All the Easter images below have a very high printing quality of 300 dpi, so you can be certain that they'll look great on paper.
When you download the images and if you want to insert them onto an A4 paper, they'll already have a perfect size. So you don't have to fiddle with with the image trying to make it fit.
Please note that all the free Easter coloring pages here are for personal use only. Thank you.
I hope your kids will enjoy these Easter bunnies, chicks and lambs eagerly waiting to receive some color.
---
Cute Easter Coloring Pages Gallery
In this Easter coloring pages gallery, you will find many different Easter images in different styles.
Some of the coloring pages are very simple, well-suited smaller children. Others are more detailed and intricate, perfect for an older child that have better fine motor skills, and wants to spend more time on the drawing.
Two Cute Bunnies with a Giant Easter Egg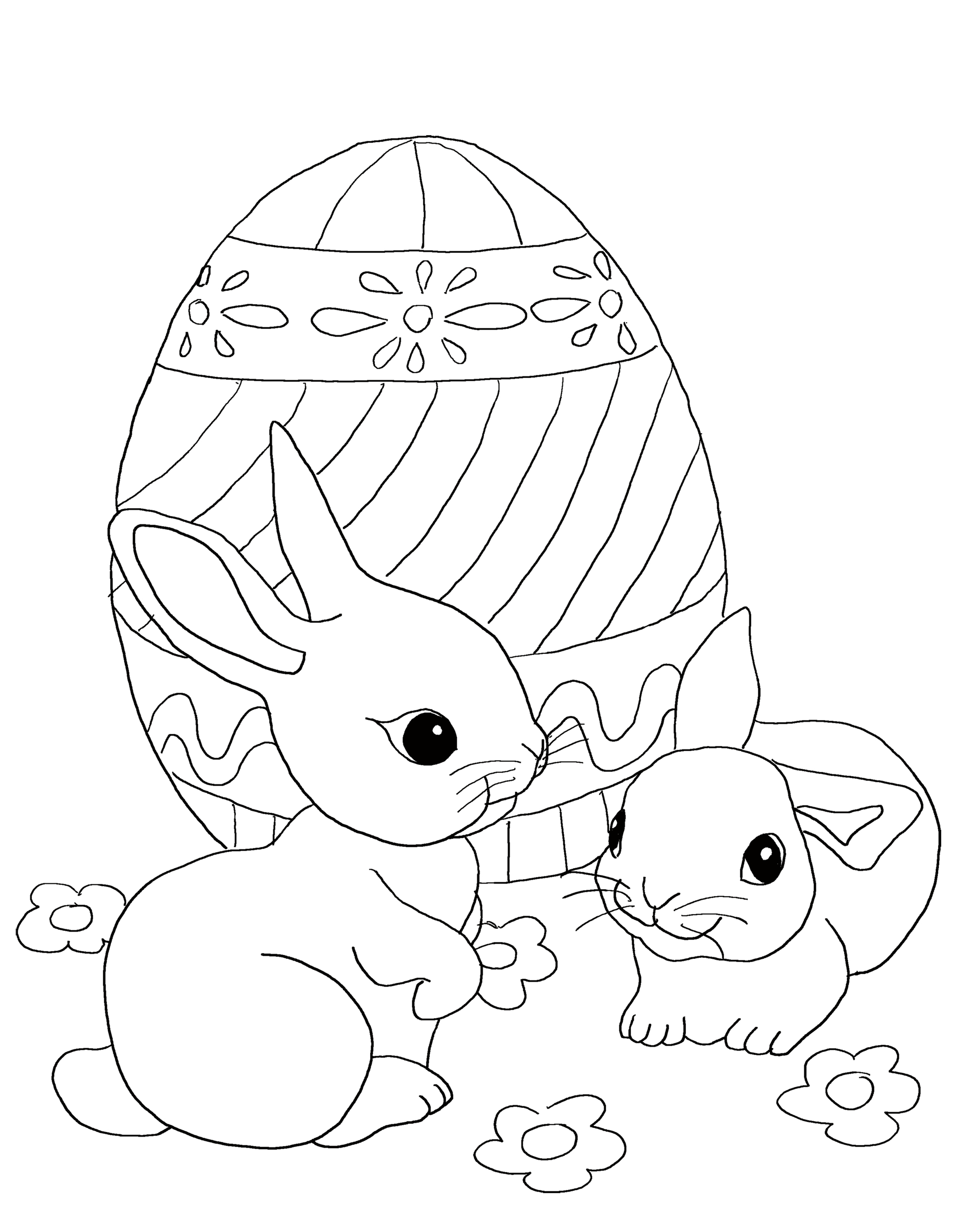 ---
Sweet Easter Bunny Couple and a Lamb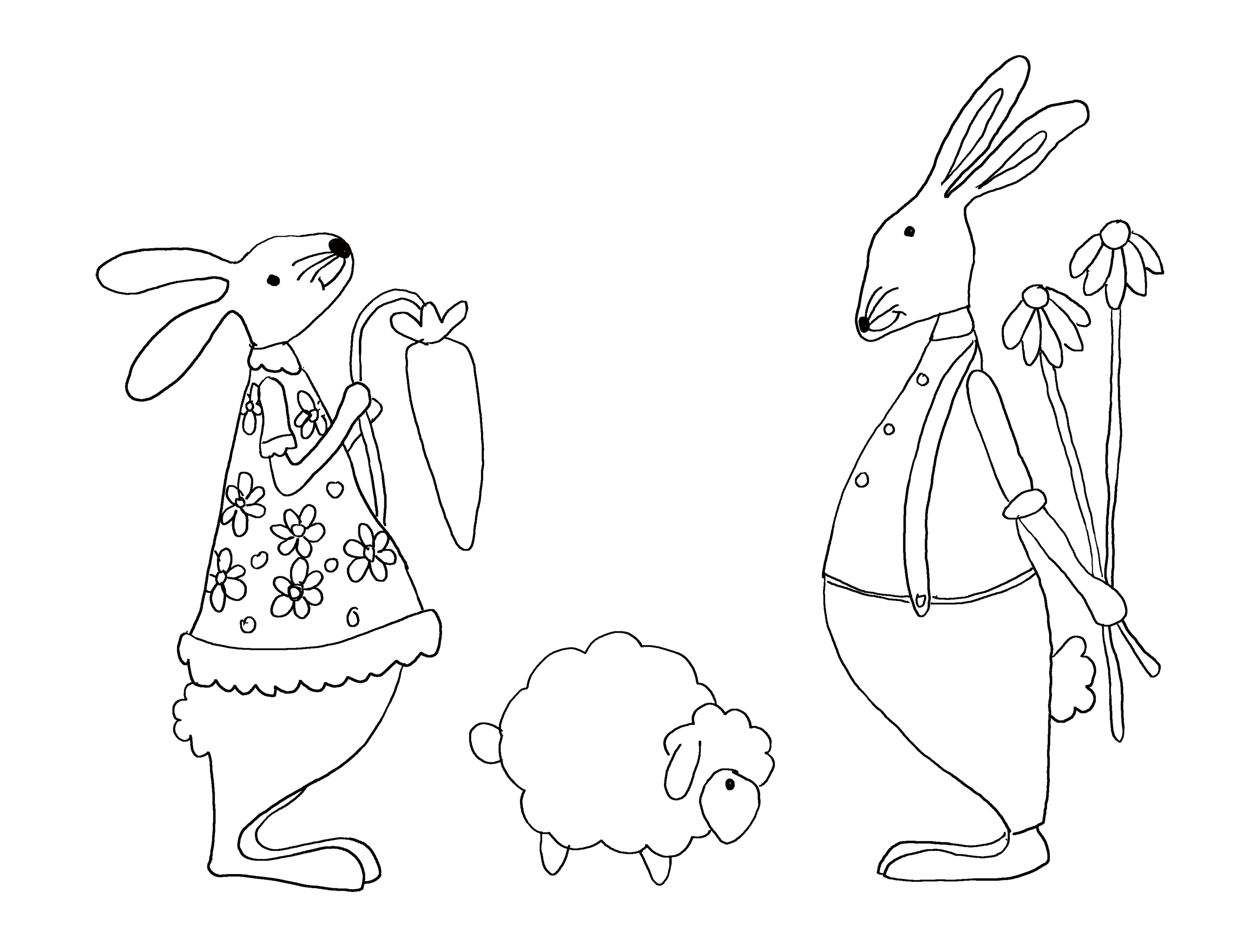 ---
Two Chickens in a Gondola Filled with Easter Eggs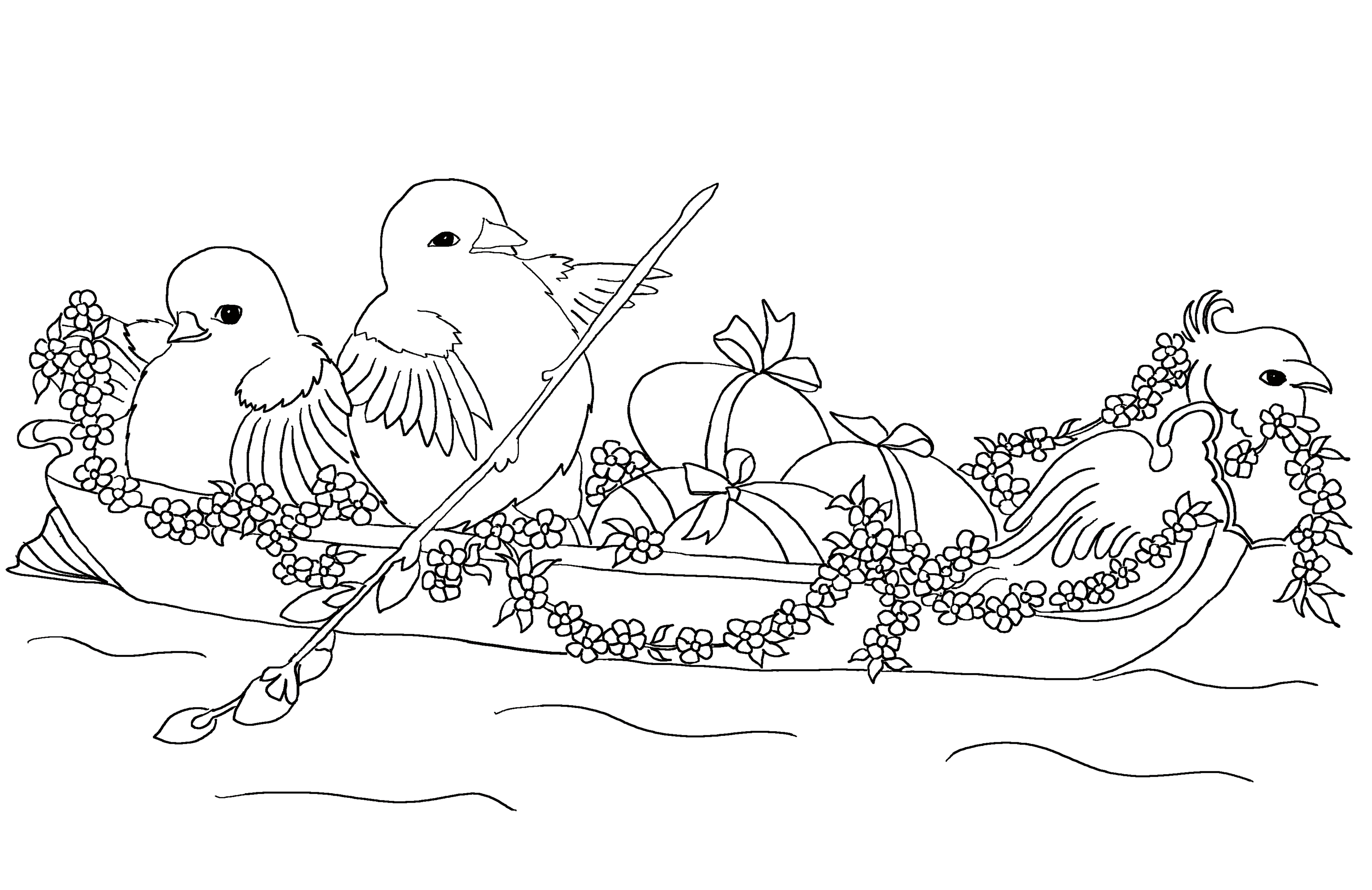 ---
Easter Chicken with Two Big Baskets of Flowers

---
Funny Duck Jumping over an Easter Egg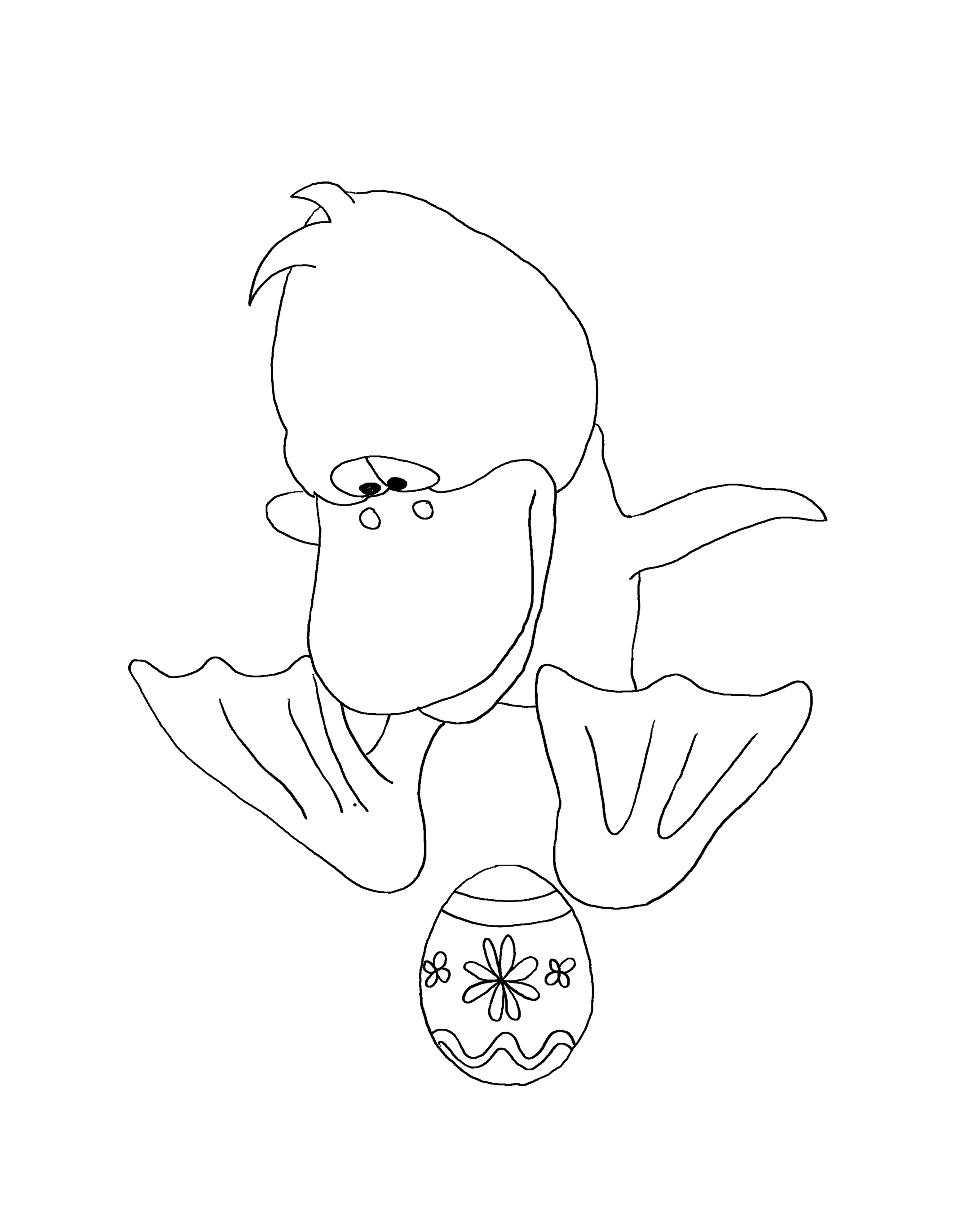 ---
Cute Duckling with Hat and Umbrella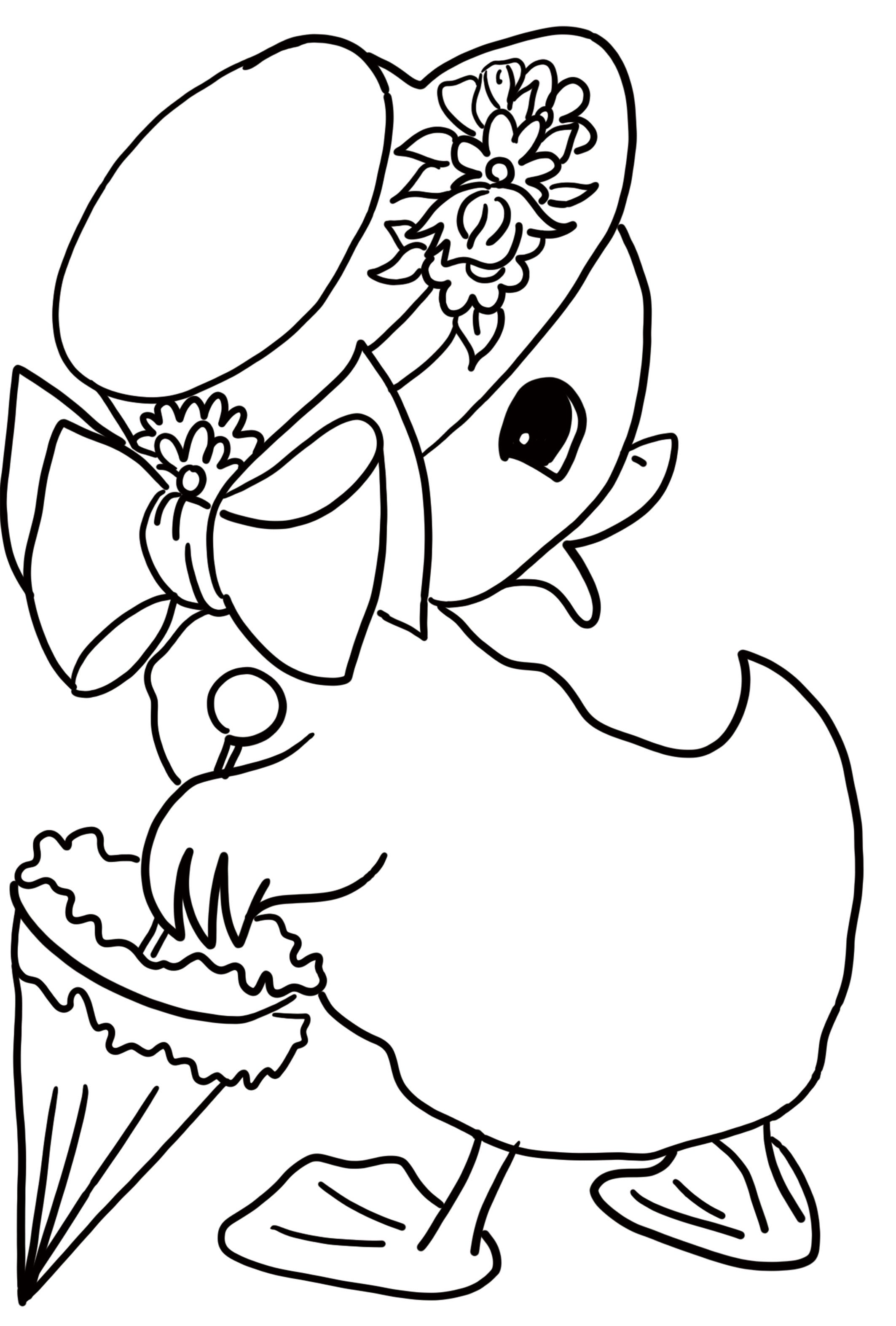 ---
Two Easter Hares Pulling an Egg Cart with Mother Hen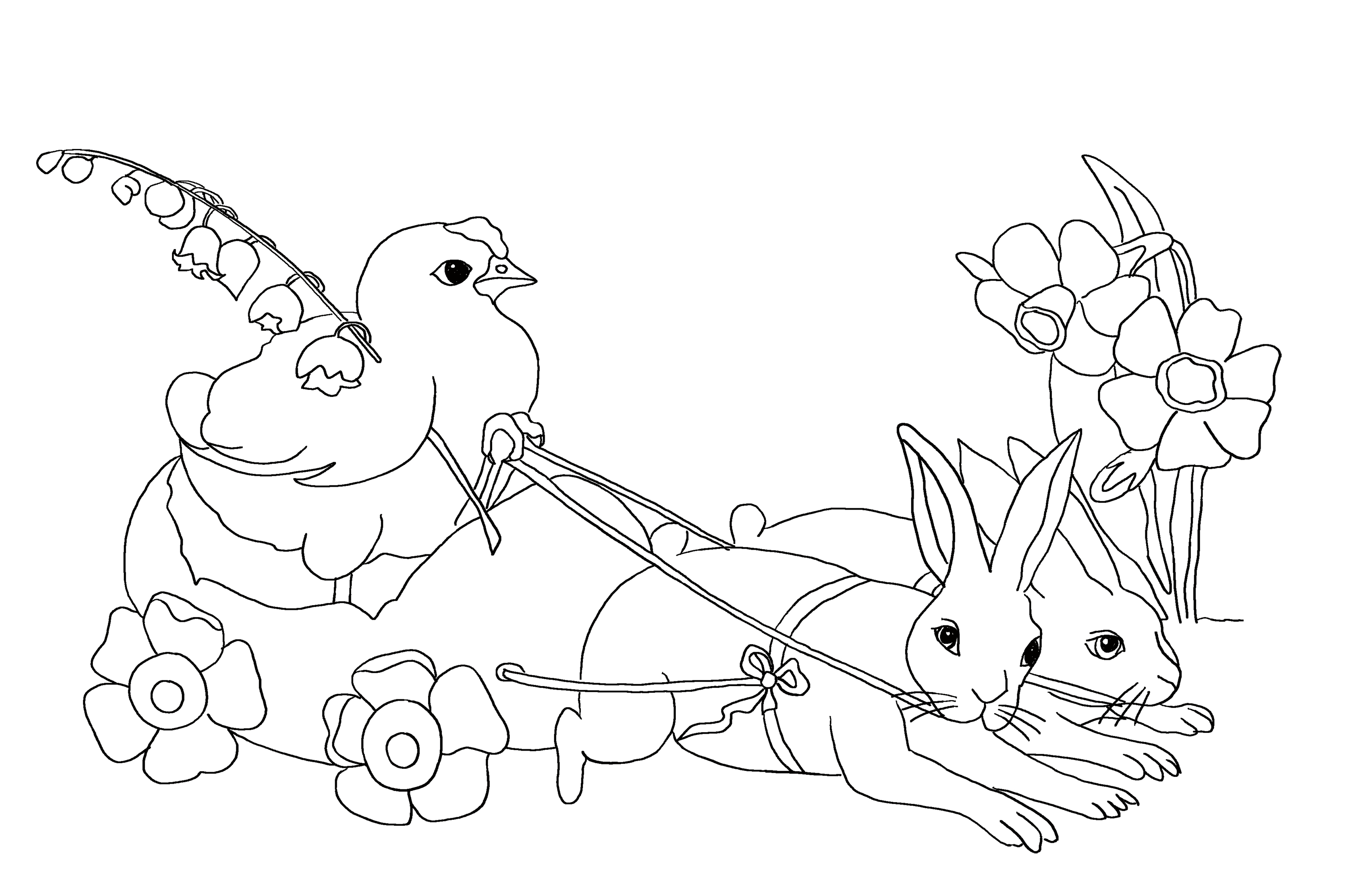 ---
Easter Bunny Family Carrying Easter Eggs

---
Easter Bunny in Egg Mobile

---
Sweet Easter Bunny with Decorative Easter Eggs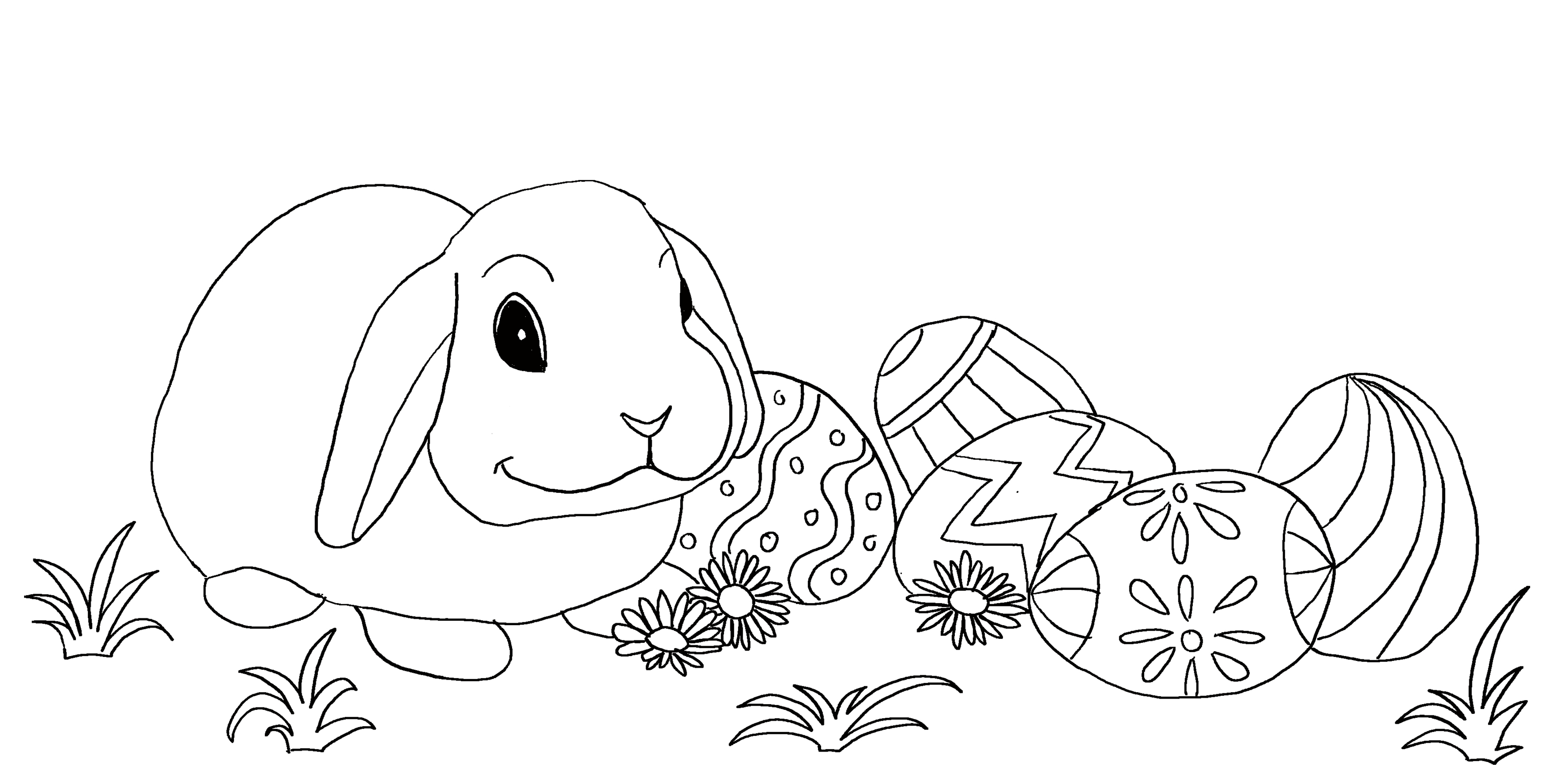 ---
Funny Easter Egg Man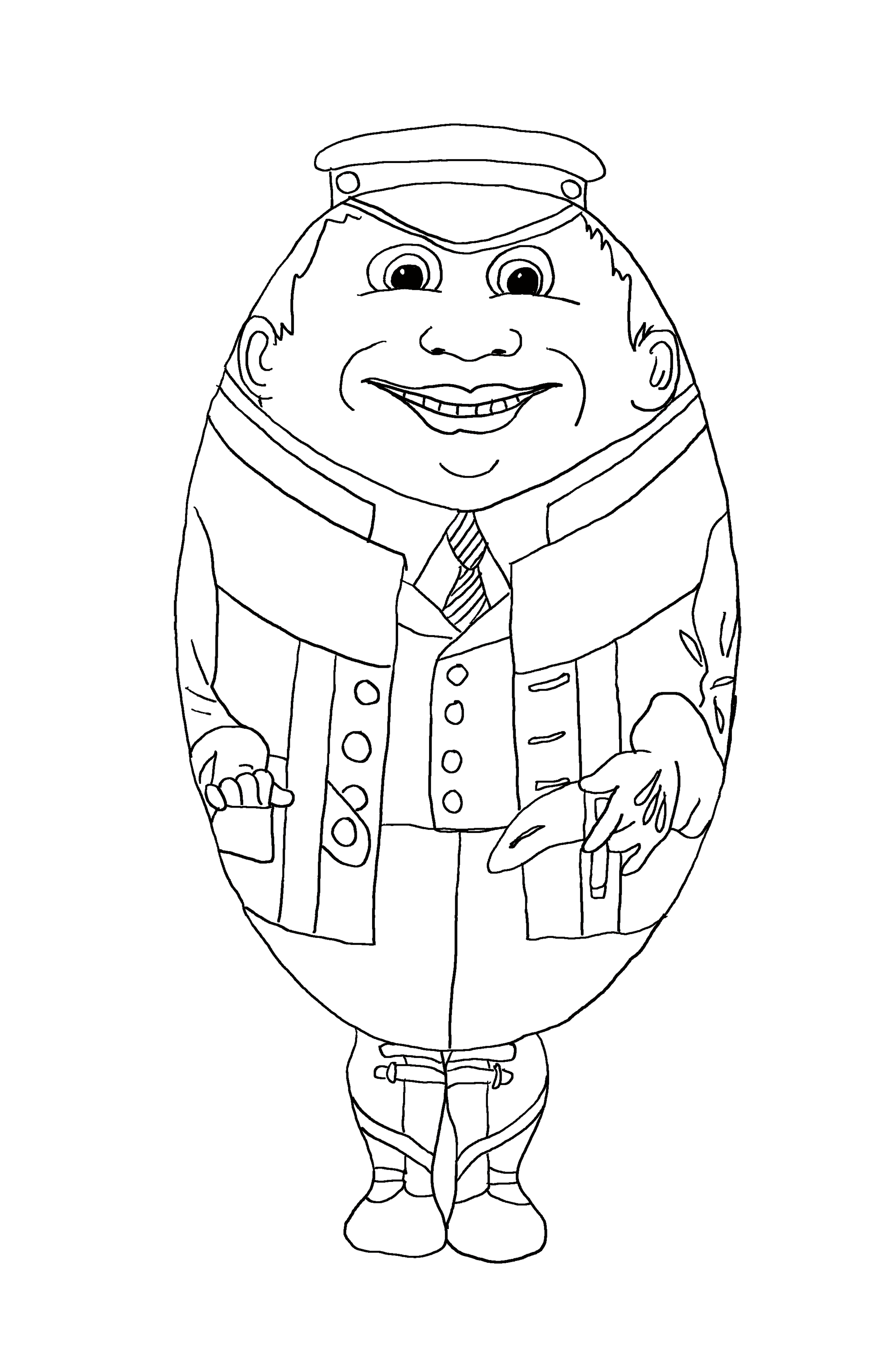 ---
Funny Easter Egg Woman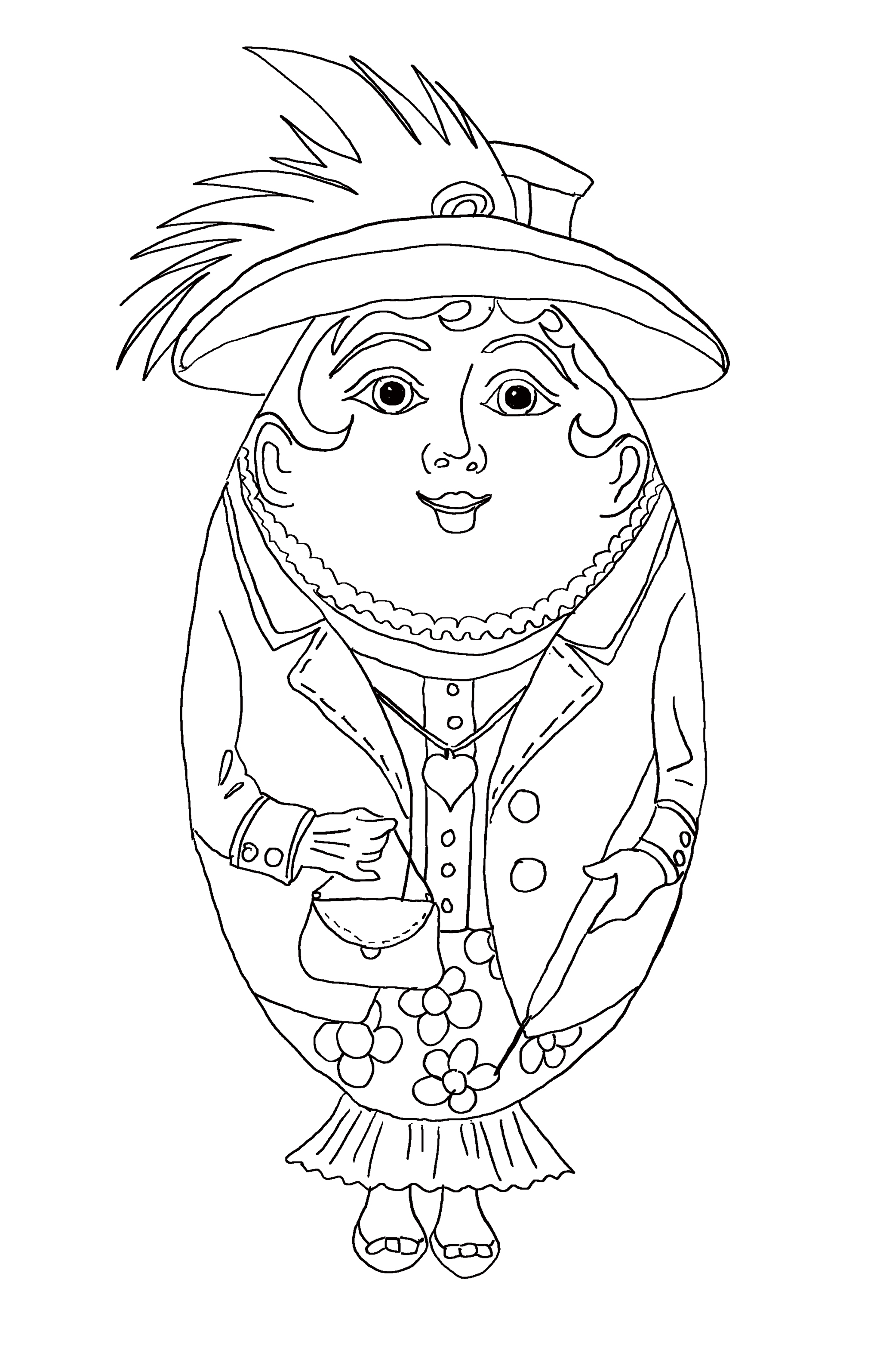 ---
Easter Hare with Easter Eggs and a Paintbrush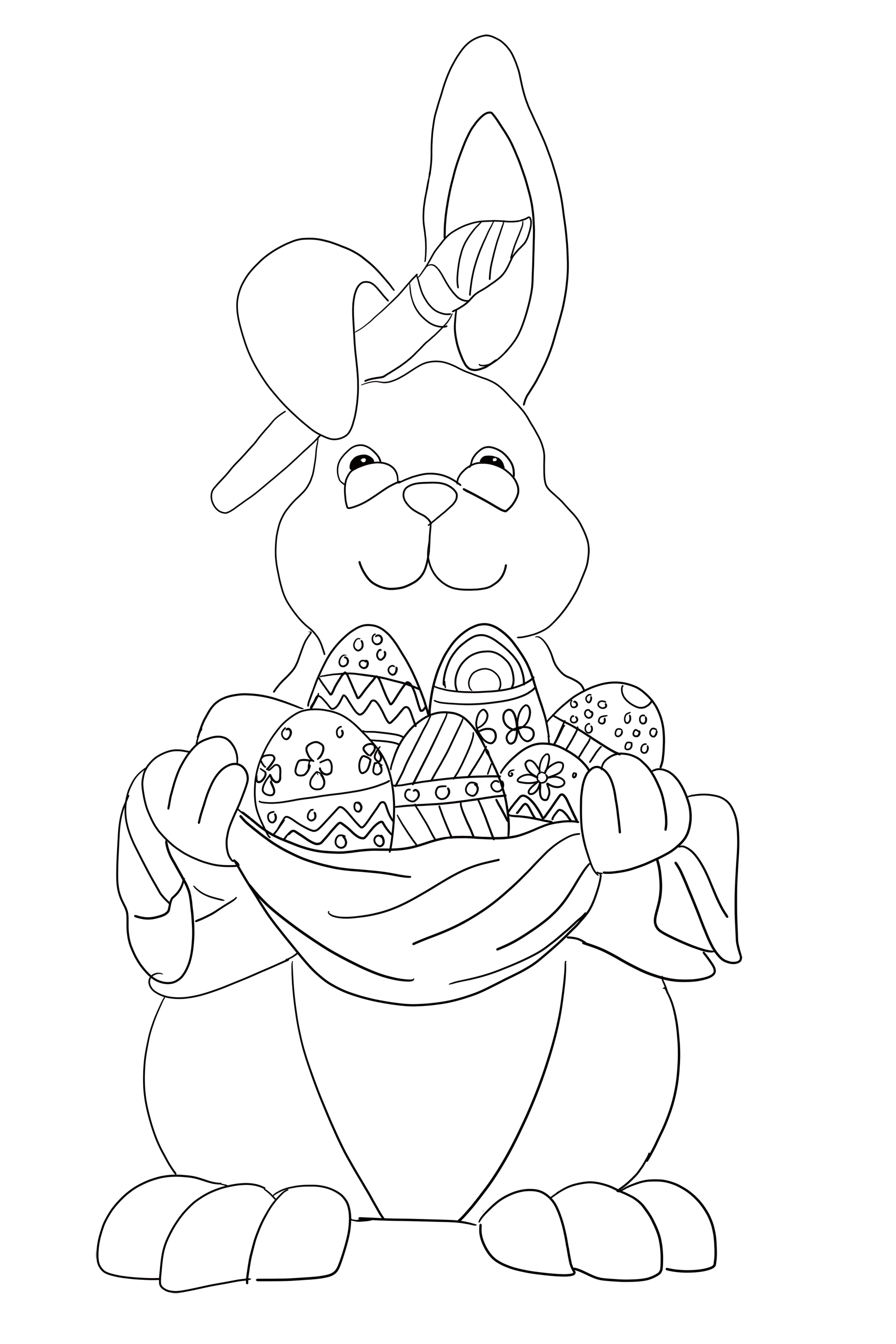 ---
Mother Hen on a Bicycle with Easter Eggs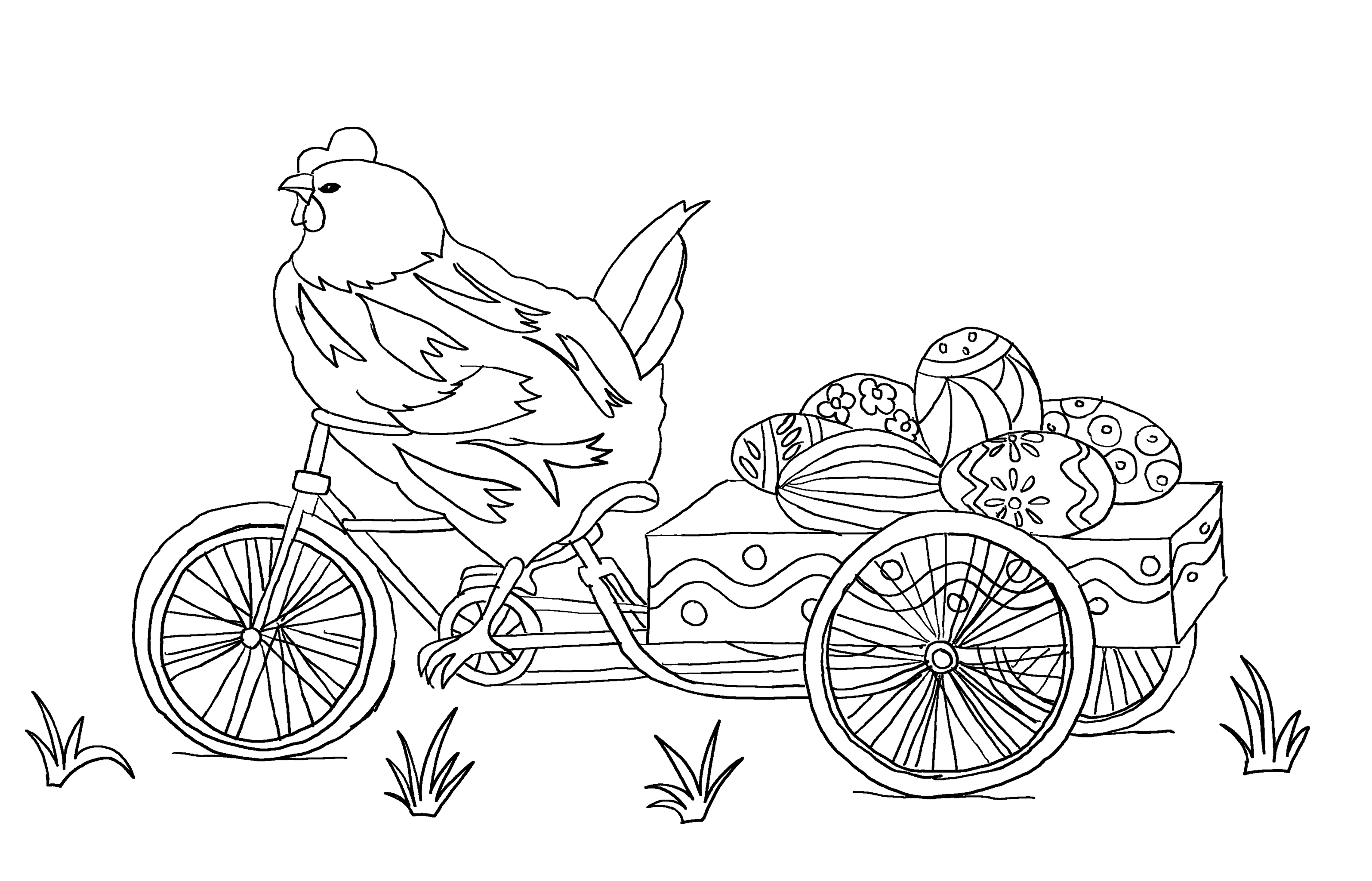 ---
Two Easter Lambs Pulling an Egg Cart with Little Girl

---
Mother Goose Pulling a Cart with Easter Eggs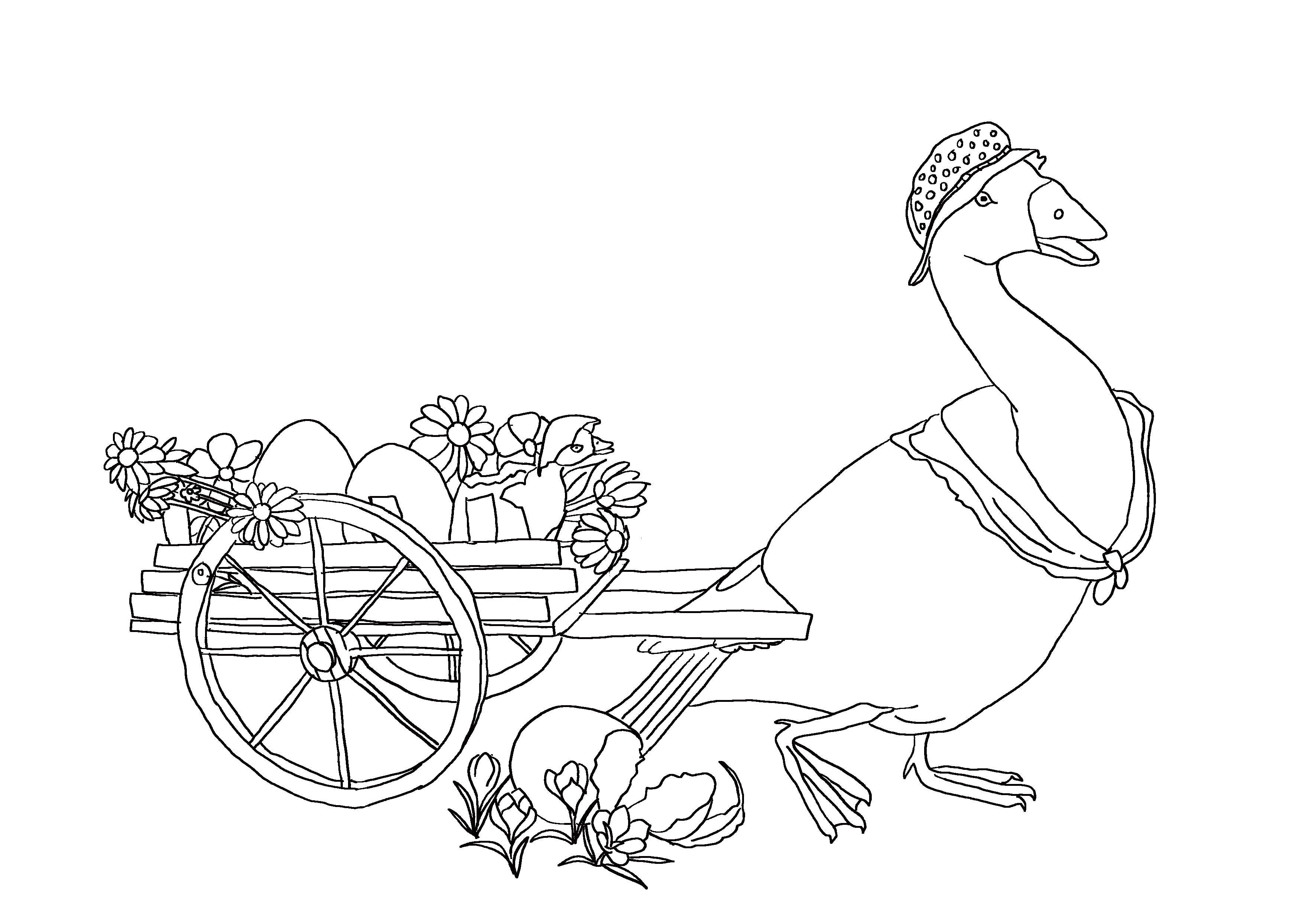 ---
Two Cute Bunnies with a Big Flower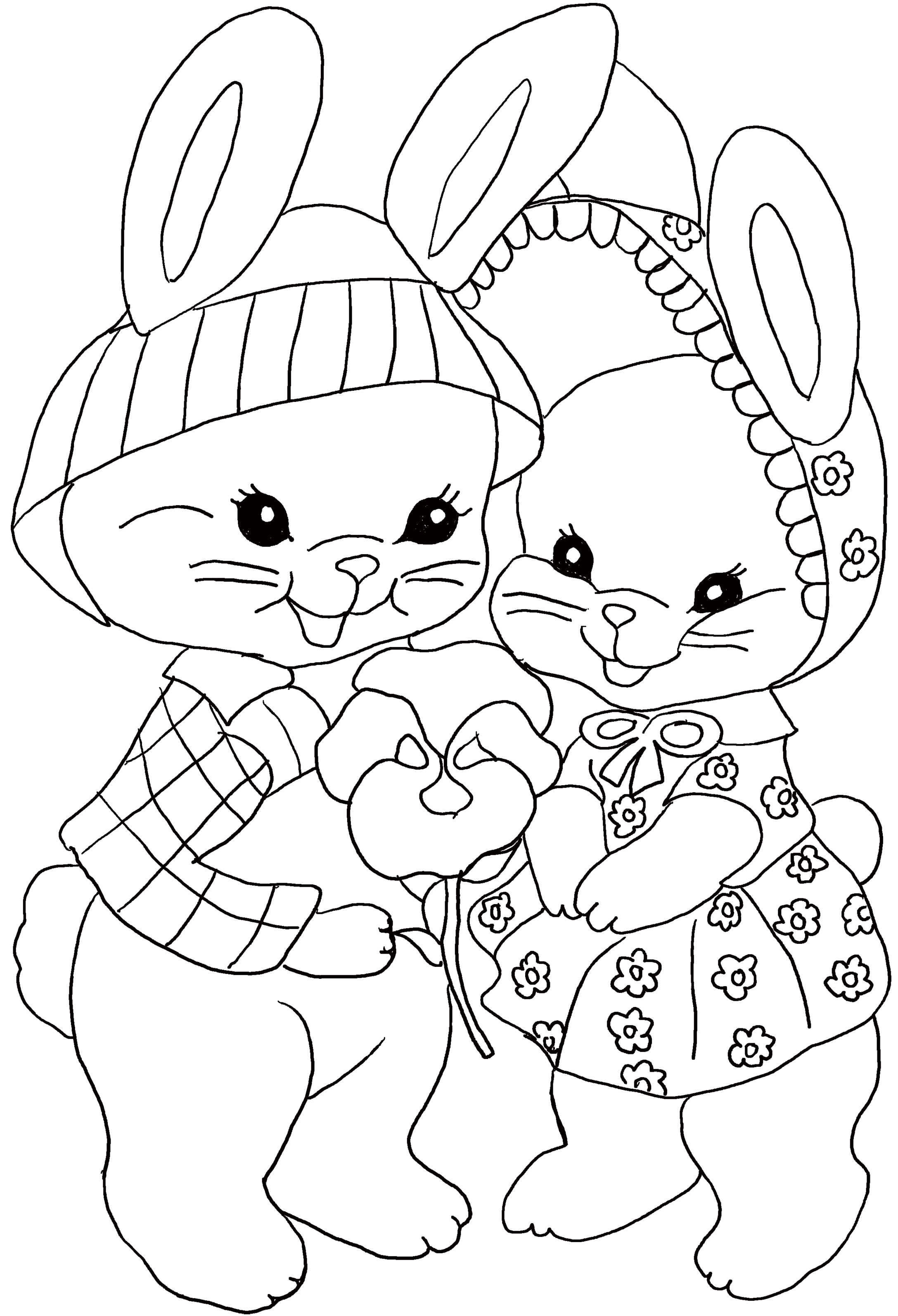 ---
That was the end of my Easter coloring pages for kids. I really hope you found some that appealed to you and that your kids will enjoy coloring.
If you're in the mood for more creative Easter activities, you might like my page with easy Easter crafts for kids.
Happy Easter greeting from a sunny spring day in Denmark.
Your Positive Parenting Ally,
Birgitte
---

Want to stay in touch and get the latest news?
Sign up for my free newsletter
---
Parent Coaching
- For Inner Peace, Clarity and a Deeper Connection to Your Child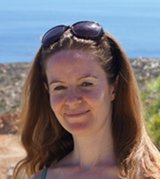 Being a parent can feel like a double-edged sword. Life with kids may feel like the greatest gift you have ever received, while at the same being hugely challenging, often leaving you confused, stressed and overwhelmed.
When we feel like this, we've lost touch with ourselves. We can't hear our own inner voice, and it's difficult to know what is 'right' for us and how to act.
I offer in-depth parent coaching to help you regain your balance and get back in touch with yourself. From a place of inner peace and clarity, your will find your own answers which will help you reconnect with your child from a place of unconditional love and acceptance.
Read more about my parent coaching here.