Guest Post by Johanna Cider
These days, many children seem to spend more time glued to screens than being active outdoors. As a parent, it's your responsibility to teach your kids good exercise habits, so that they grow up physically fit and healthy.
Movement and exercises for kids shouldn't be a chore, but just another everyday habit.
The key to leading a healthy and active lifestyle is to make exercise as fun as possible. Kids want to enjoy themselves, and there are loads of fun activities that promote health and fitness.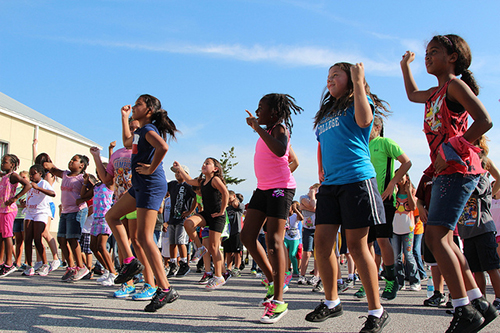 ---
5 Ways to Encourage Your Kids to Exercise Regularly
1) Set a Good Example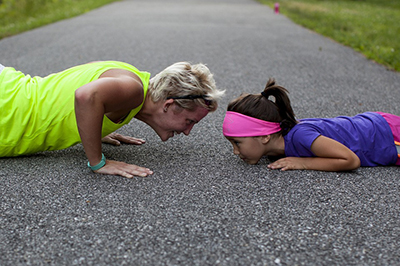 Children look up to their parents as role models. If you want your kids to develop healthy exercise habits, you must lead by example.
Before you can begin teaching healthy exercises for kids, make it a priority to improve your own and health and fitness first. You can't expect kids to respect your instructions about exercise if you don't actually follow them yourself.
Try to integrate exercise into your daily routine as much as you can, whether it's by joining the gym, going for a daily jog, playing a sport, or lifting weights at home. Set some fitness goals for yourself and create a detailed workout schedule so that you stay consistent.
This is one of the best ways to demonstrate the importance of exercise to children. When your kids see you making a real effort to stay fit and healthy, they will be more likely to develop the habit as they grow older.


---
2) Make Exercise a Competition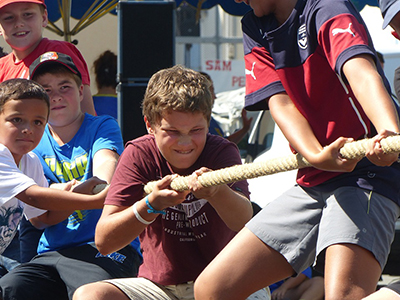 Exercises for kids is a lot more fun when there's some competition involved. It's a great motivator for both adults and children. To get the kids more involved in exercise, turn each physical activity into a fun contest.
For example, you could compete on who can do the most jumping jacks, who can do the best handstands, who can run the fastest, who can do the most push-ups, or who can ride their bike the fastest.
The kids will love the challenge of trying to beat their siblings and parents. Make sure to keep a scoreboard of best times, games won and so on.
At the end, the winner could be awarded a prize. Tracking and rewarding everyone's success is a sure way to get your family's new exercise habits to stick.
---
3) Get Some Active Toys
There are plenty of fun kids toys that promote and encourage physical activity.
A jump rope, for instance, is not only a favourite toy for many children but also an effective aerobic workout. These are one of the cheapest fitness options out there, and something the kids can enjoy at any time and any place. Why not buy one yourself too and join in with the kids?
Rollerblading is another a fun form of aerobic exercise. This activity is effective for improving balance and strengthening muscles. Buying some rollerblades for the kids will get them away from the TV and outside in the fresh air. It's a lot of fun and something any kid won't say no to. Invite a couple of their friends to join and make a day of it. Just make sure that everyone wears knee pads, a helmet and wrist guards to stay safe.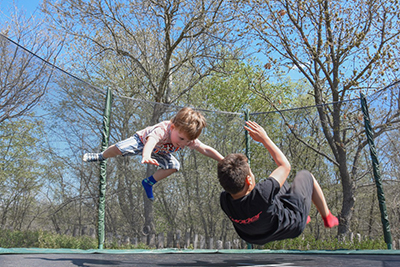 Another option is a trampoline. There are many affordable mini fitness trampolines available on the market that are perfect for little ones. Trampolining can be very effective in improving your child's physical fitness, coordination and balance.
The best part is that it's so much fun that the kids won't even realise they're exercising. It's an ideal exercise for both children and adults so the whole family can join in.


---
4) Exercise as a Family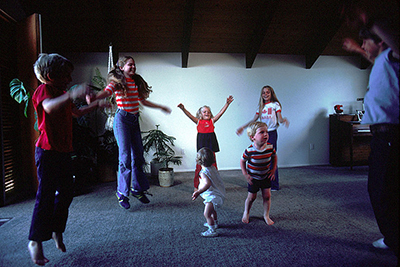 There are many ways you can integrate exercise into your everyday family life. Even the most simple daily chores like washing the car, gardening, and walking the dog can help the whole family stay fit. Anything that gets your kids moving is a great way to promote health and fitness.
Making some simple changes to your family lifestyle can help teach kids to exercise.
Instead of staying in on the weekends, make it a point to go out with the family and do something active. Make sure to plan something that will connect to your child's interests. You could go on a bike ride, go swimming at the local pool, or play a game of frisbee in the park.
If you want to make an event of it, you could invite some friends and family to join in on a weekly games day. Get the kids to choose an outdoor game, like baseball or soccer. Make sure to mark these activities down on your weekly calendar so that exercise becomes a regular part of your family lifestyle.
A family holiday is also great opportunity to teach kids about exercise. For your next family vacation, plan your trip around a fun physical activity like kayaking, hiking, snorkeling, rock climbing or a family cycling tour. This is a unique chance to learn a new skill and spark your kid's interest in different outdoor activities.


---
5) Sign Them up for Sports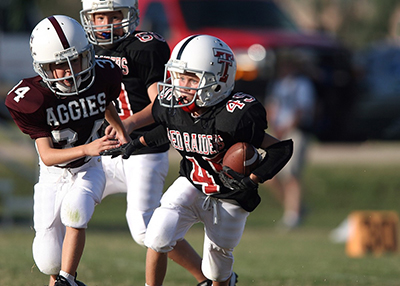 Getting your kids involved in sports is one of the best ways to ensure they get regular exercise. From martial arts classes, dancing and gymnastics to hockey, soccer, and basketball, there are always loads of options to get your kids physically active after school.
The most important thing is to find an activity that your kid enjoys so that they stay committed to it. In addition to its health and fitness benefits, joining a sports team or after school club is also a fantastic way to encourage friendship and teamwork amongst kids.
Once your kid finds a sport that they love, they will make new friends, learn how to work in a team, and get exercise without even realising it. Remember, exercise for kids should be fun, not hard work.
---
About Johanna Cider, Guest Author of This Article on Exercises for Kids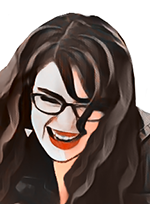 Johanna Cider is a New Zealand based writer with experience writing about children and parenting.
You can read more of her work on her Tumblr.
Image Credits:
Kid Zumba by Army Medicine via Flickr.com Some Rights Reserved
Woman and Child by skeeze via Pixabay.com under CC0 Creative Commons
Tug of War by Resolingaire via Pixabay.com under CC0 Creative Commons
Jumping via Pxhere.com under CC0 Public Domain
---

Want to stay in touch and get the latest news?
Sign up for my free newsletter
---
Parent Coaching
- For Inner Peace, Clarity and a Deeper Connection to Your Child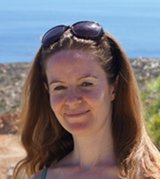 Being a parent can feel like a double-edged sword. Life with kids may feel like the greatest gift you have ever received, while at the same being hugely challenging, often leaving you confused, stressed and overwhelmed.
When we feel like this, we've lost touch with ourselves. We can't hear our own inner voice, and it's difficult to know what is 'right' for us and how to act.
I offer in-depth parent coaching to help you regain your balance and get back in touch with yourself. From a place of inner peace and clarity, your will find your own answers which will help you reconnect with your child from a place of unconditional love and acceptance.
Read more about my parent coaching here.