Looking for a large resource with original and free printable baby shower invitations? Great, you've definitely come to the right place.
On this website you will find lots of different baby shower invitation templates for both baby boys and baby girls but you'll also be able to find more neutral invitations, if the sex of the child is unknown.
And what's better is that it's all very easy! All you need to do is scroll down, find your preferred baby shower invitation, print it out and fill in the blanks.
Please bear in mind that all the free printable baby shower invites on this site are for private use only, thank you.
---
Cute Printable Baby Shower Invitations and Related Party Themes
If you're going to be throwing a baby shower, you can make it more fun by having a theme for the party. Here are a few baby shower theme ideas that are also reflected on the invitations:
Cute Free Baby Shower Invitations with Bibs, Bottles and Pacifier
If people don't know what to get for you for the baby shower, you can send them a card with lots of ideas of things to get you. For example, the card can say, "You're invited to (this event with all the information and pertinent details). Don't know what to bring? Mommy needs (pictures with captions of all the baby gear you need)…"
This will be a cute theme that will actually be helpful for those that are responding to your invitation, as they will have an idea of things that they can bring for you.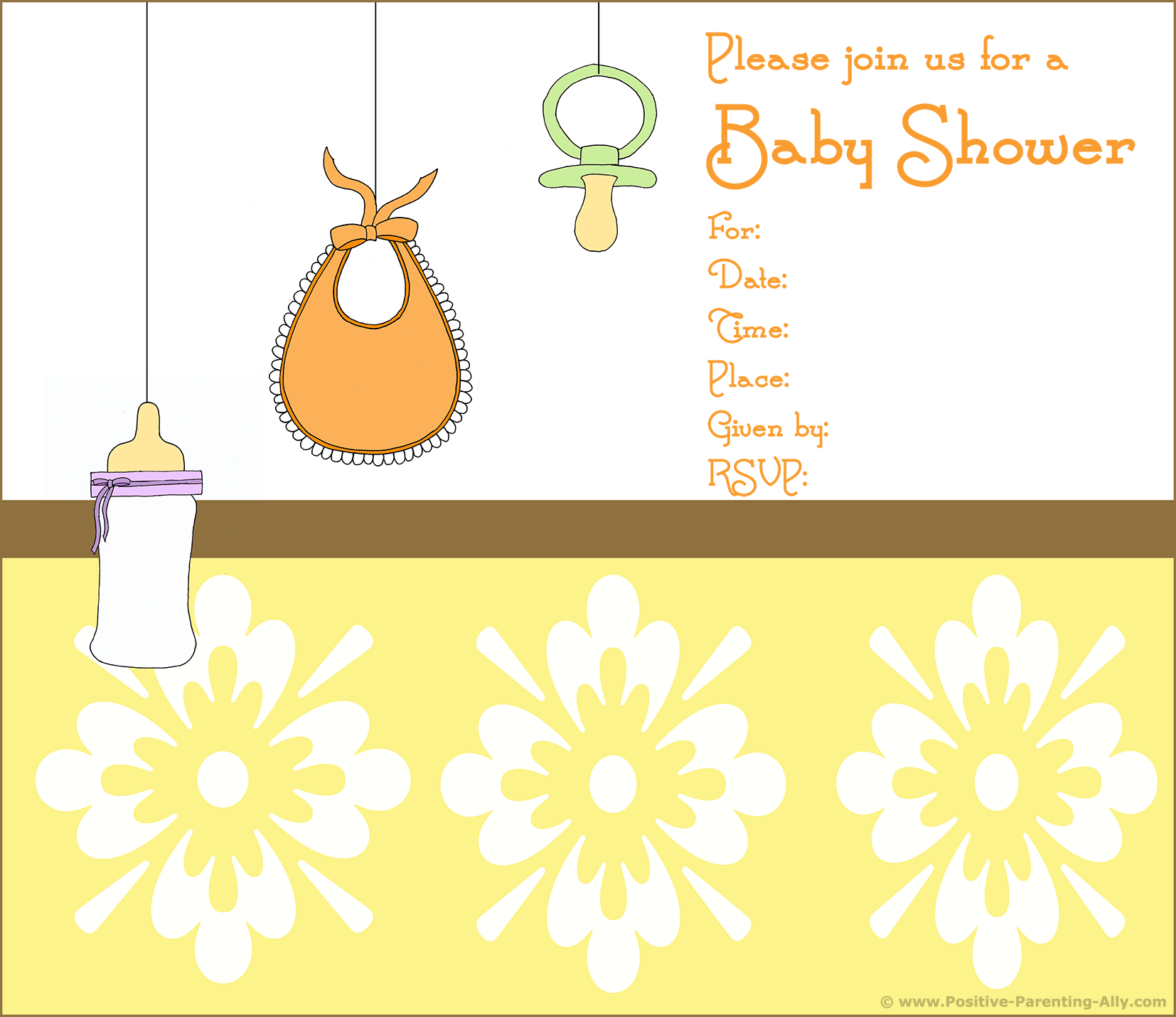 The image size of this baby shower invitation template is 14 cm x 12,11 in 300 dpi. This is excellent print quality. And even though the image looks small on the screen, it is not in reality. If you save it on your pc, you will discover that it has actually a perfect size for an invitation.
---
Unique Baby Shower Invitations
- Bibs for Baby Girls and Baby Boys
This baby shower invitation idea is a great theme for both baby boy shower invitations and baby girl shower invitations.
You can write with glitter on a real cloth baby bib, which will be very cute. You can also use a cloth marker, which will make it possible for you to write out the invitation by hand.
If you don't want to do it by hand, you can simply print out one of these free baby shower invitations with bibs. Also you can choose to cut it out which will have a great effect.

The image of this printable baby shower invite is typical postcard size 14 cm x 10,61 cm in 300. The same size and high resolution qualities go for the baby girl version below.

---
Big Baby Bottle as a Baby Shower Invitation

The image size of the above and below printable baby shower invitations are similar and also postcard size: 15 cm x 9,37 cm.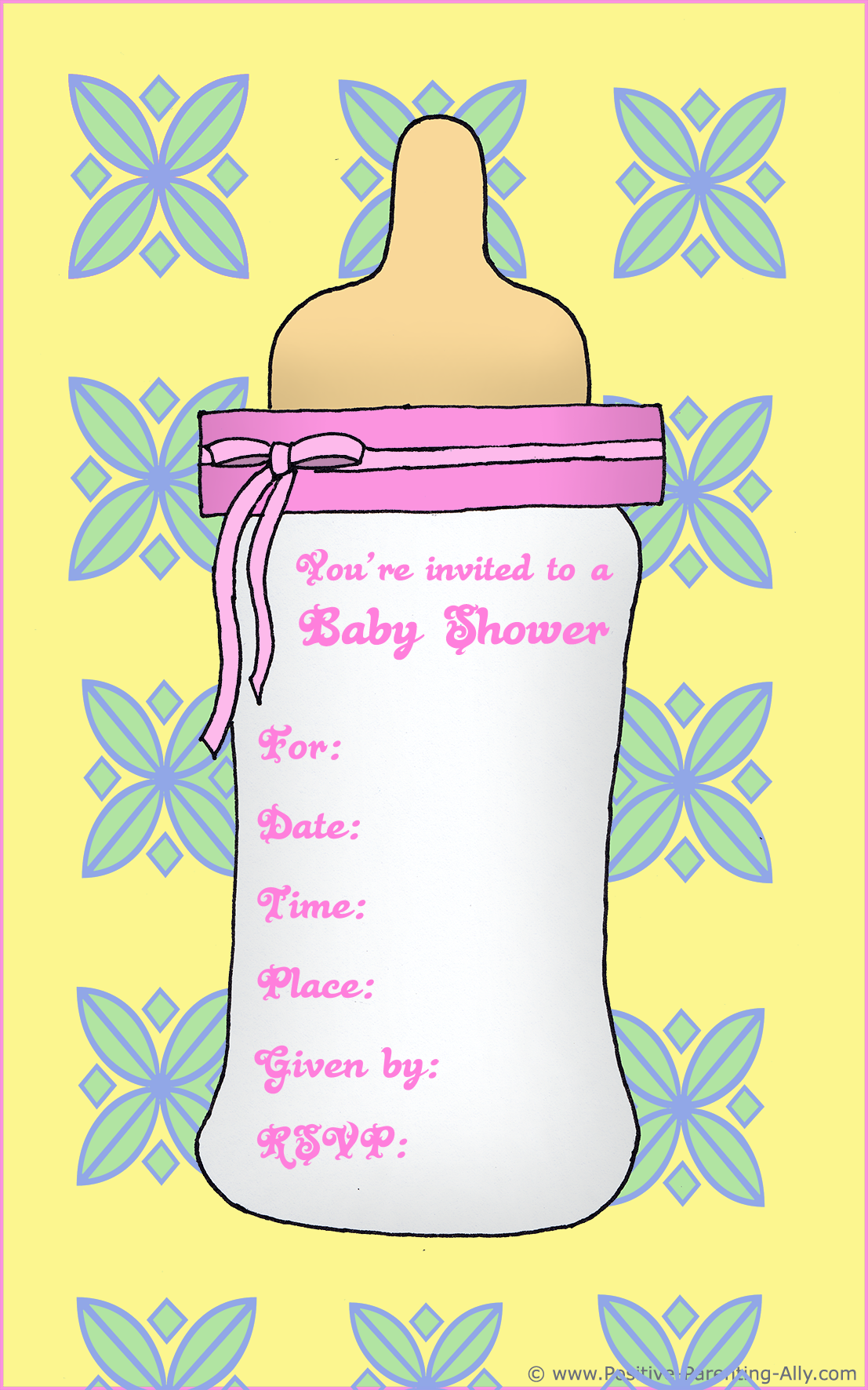 ---
Free Baby Shower Invitation Ideas with Colorful Baby Blocks
For the invitations, you may want to come up with a cute baby blocks theme. You can spell out the name of the person being celebrated in blocks, or you can spell out the name of the baby as well.
You can put the number of blocks on the card according to the number of people that are being invited with the specific invitation (i.e. three people being invited would have 3 blocks with the numbers 1, 2, and 3 on them), or you can just stack blocks for the picture however you want. There's nothing cuter than seeing baby blocks stacked on a card, so it will be a great theme.
If you don't feel like making your own printable baby shower invitations, you can just print out the one below.

These baby shower invites (above and below) are 14 cm x 11,67 in 300 dpi if you print them.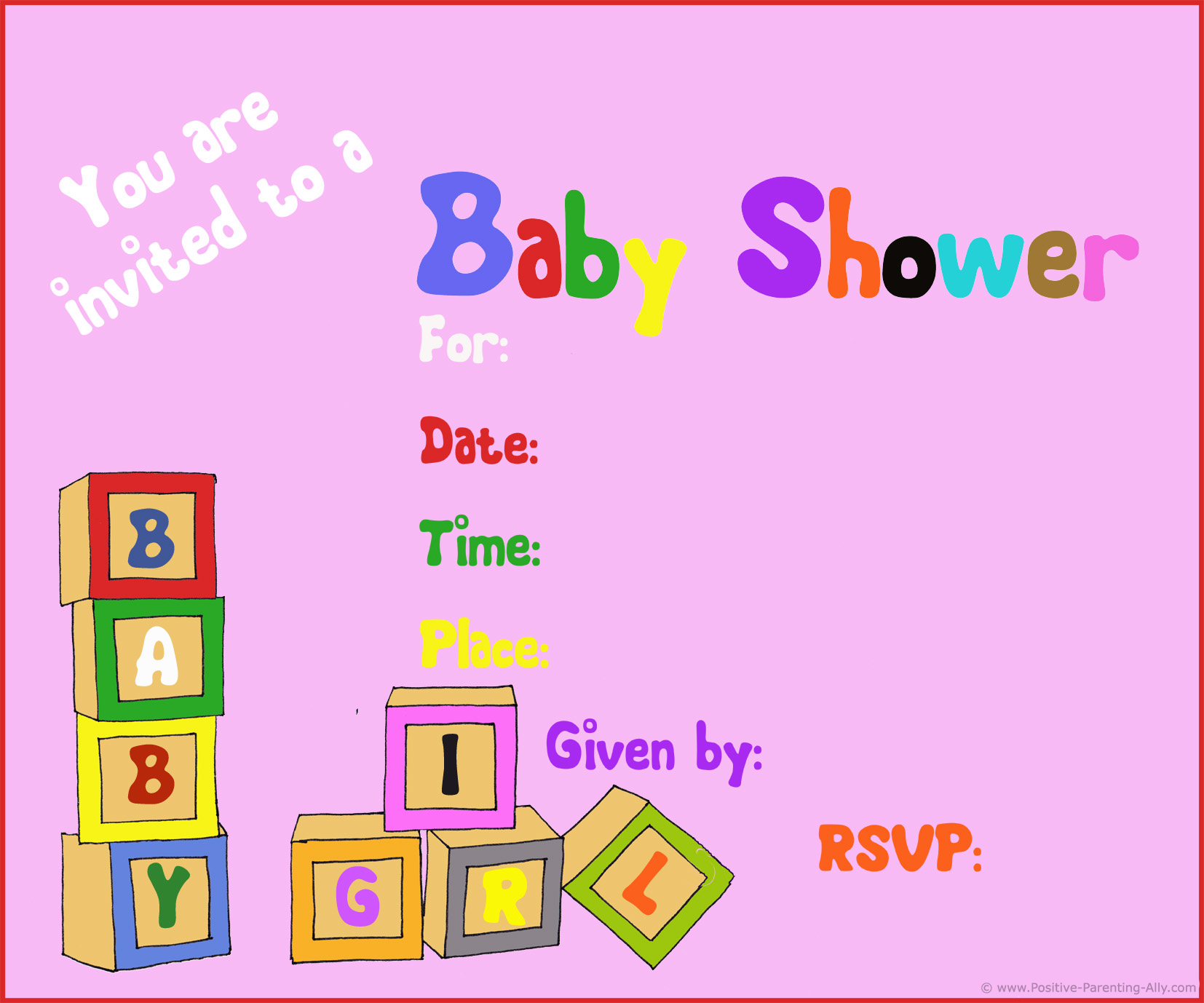 ---
Ultrasound Will Make a Totally Unique Baby Shower Invitation
What you can do is have a picture of your baby taken via ultrasound, either in 3D or black and white. You can then make the unique baby shower invitations using the ultrasound as the artistic detail of the card.
You may find that people will love the creative style of the invitation, and it will show them what your baby really looks like as the baby shower is going on.
Or if you don't want to use your own ultrasound picture, you can use this one below.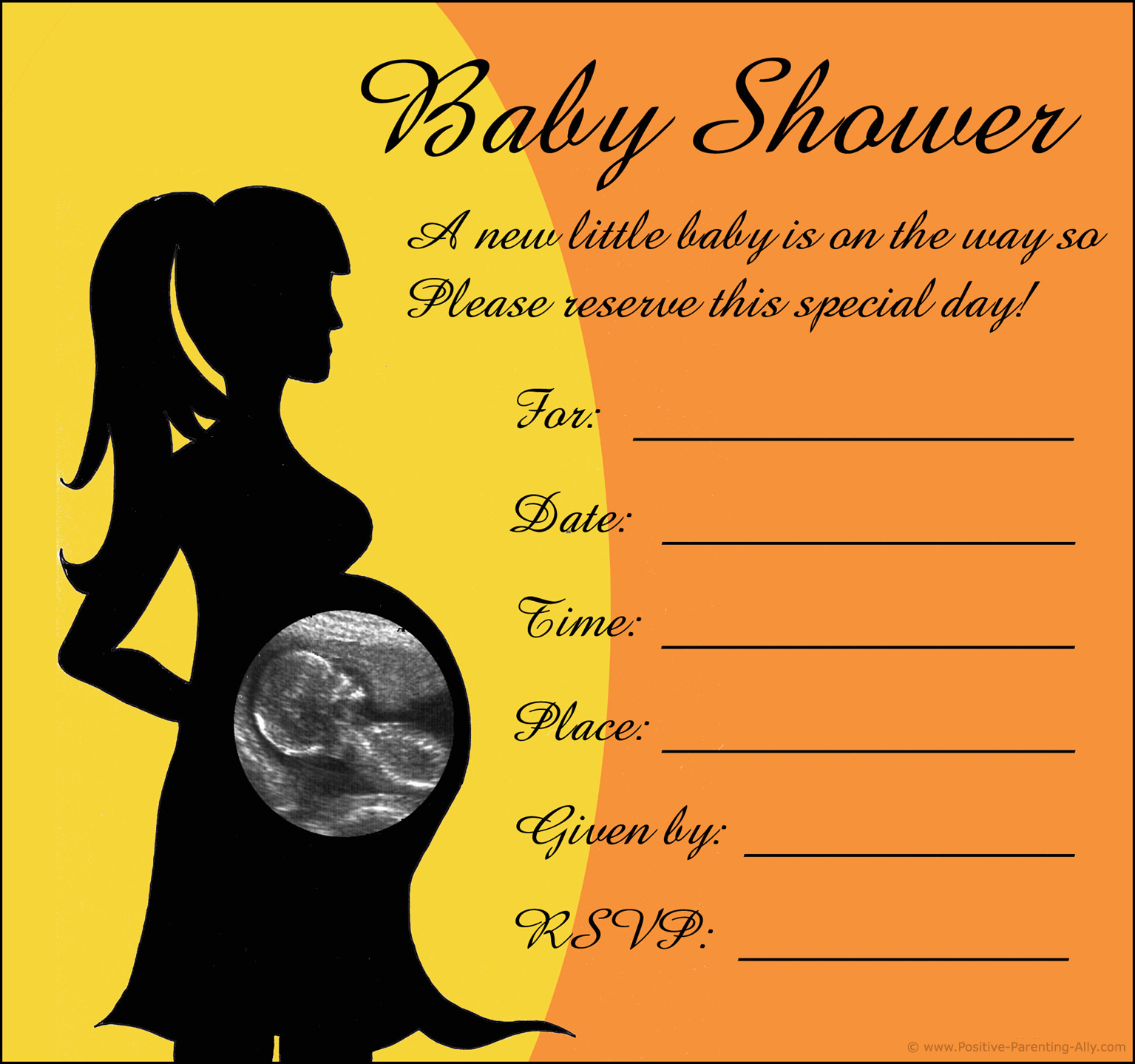 Image size: 13 cm x 12,18 cm, in 300 dpi.
---
Modern Baby Shower Invitations
-Pregnant Belly Retro Style
If you're into to the modern retro style design, you might like these printable baby shower invitations with a silhouette of a pregnant mom.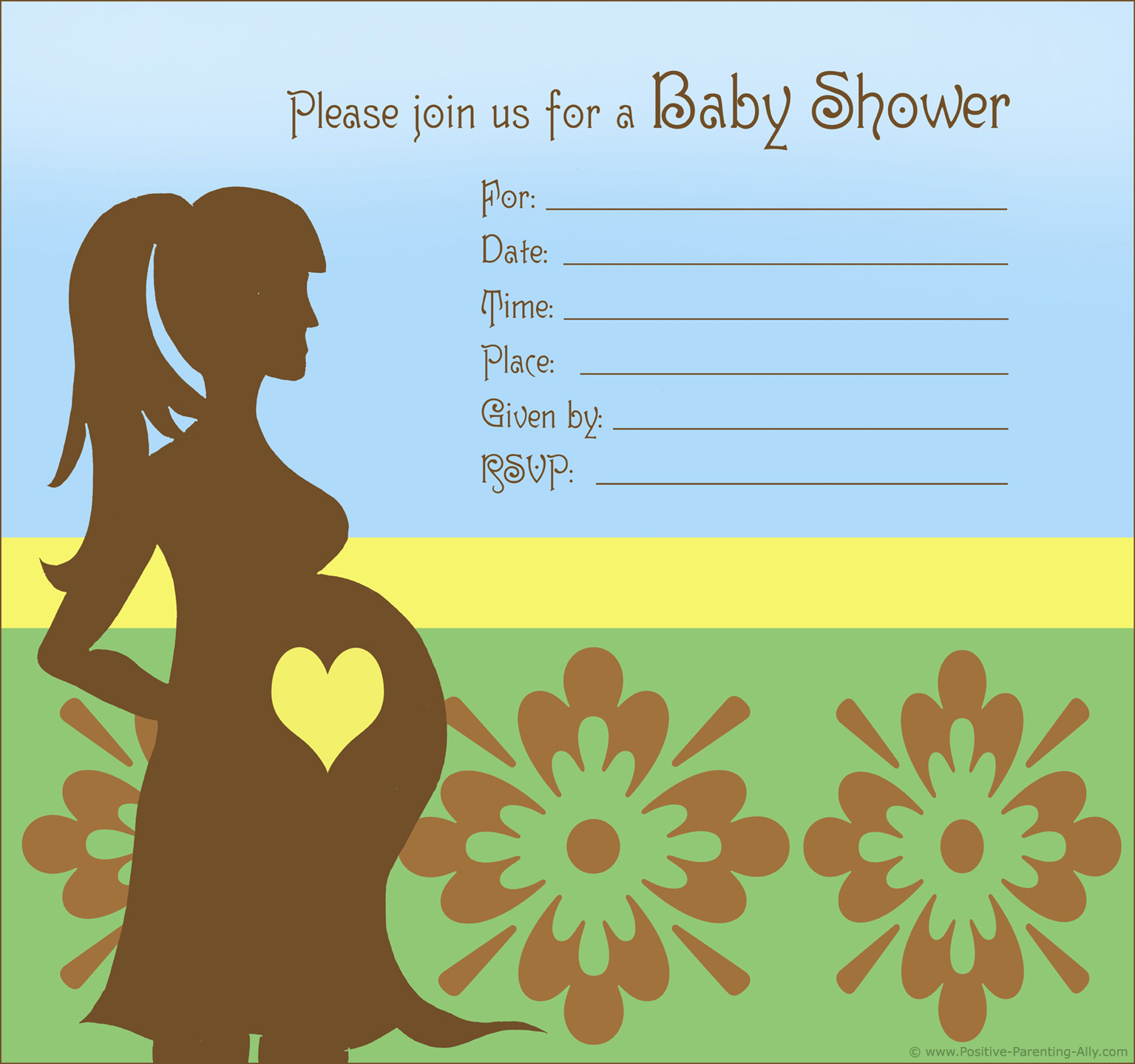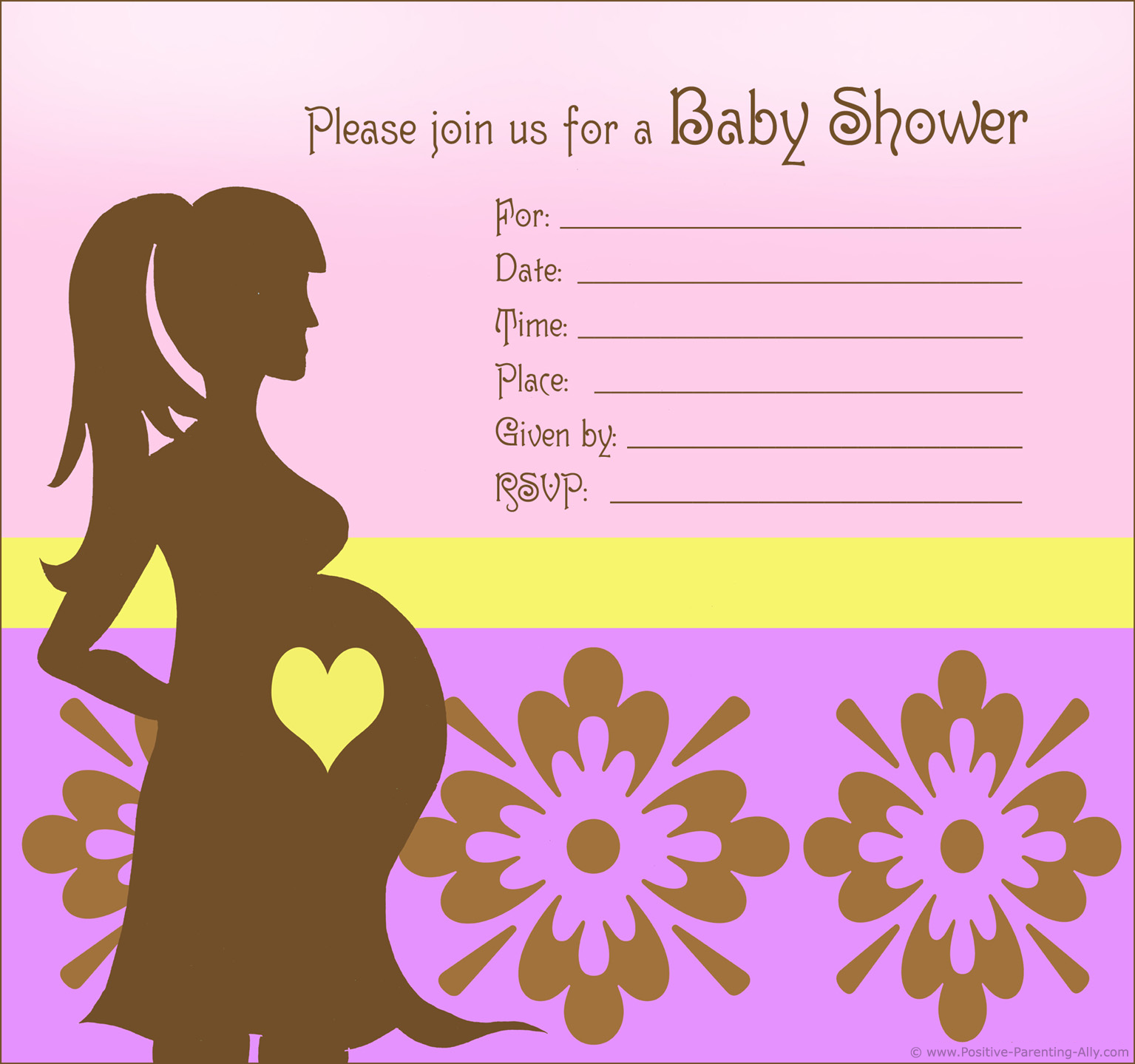 Both invitations above are high resolution and printable with the properties of: 13 cm x 12,18 cm, in 300 dpi.
---
Cute Baby Shower Footprint Invitations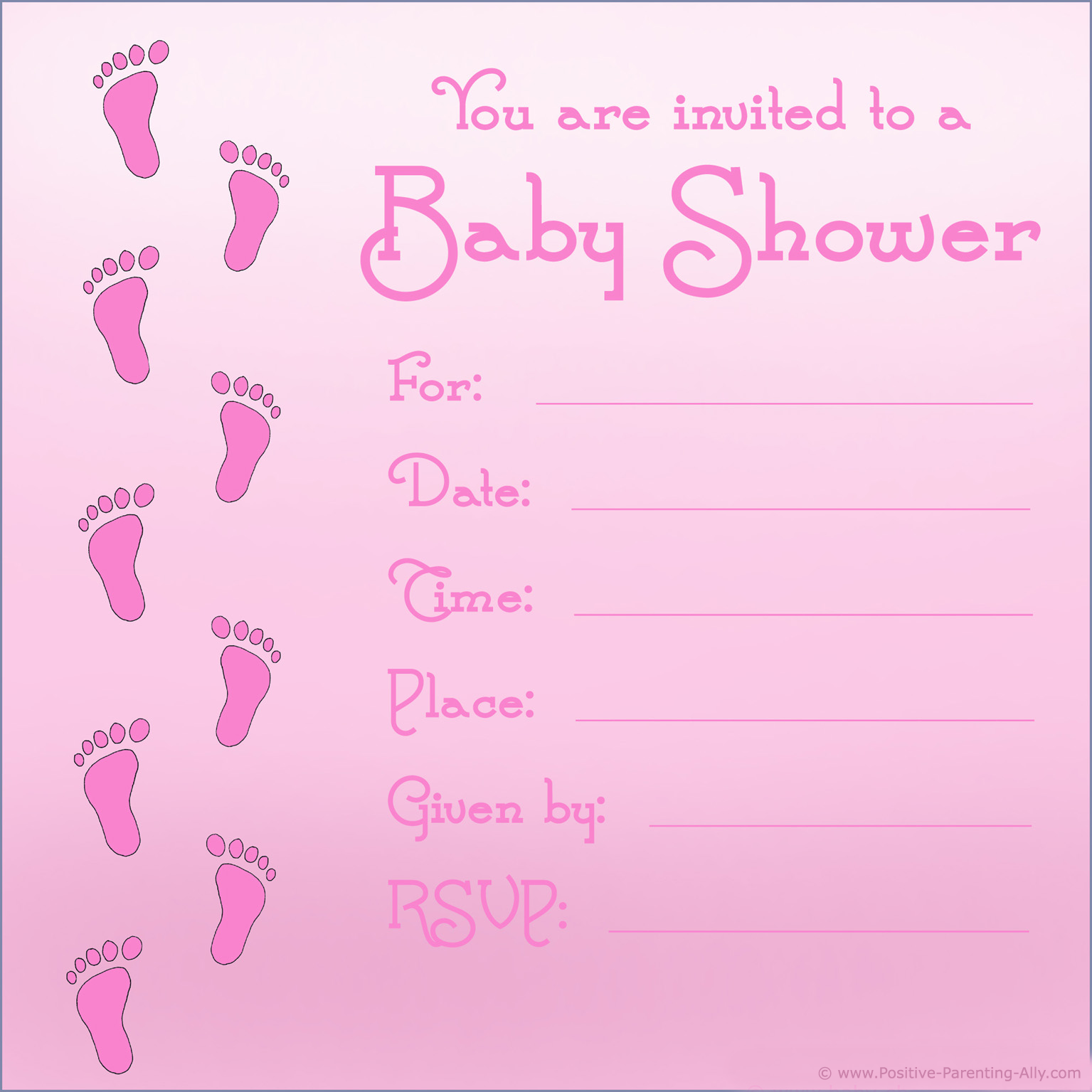 The size of these two cute printable baby shower invitations are 13 cm x 13 cm in 300 dpi.
---
The Traditional Stork Baby Shower Invitation Theme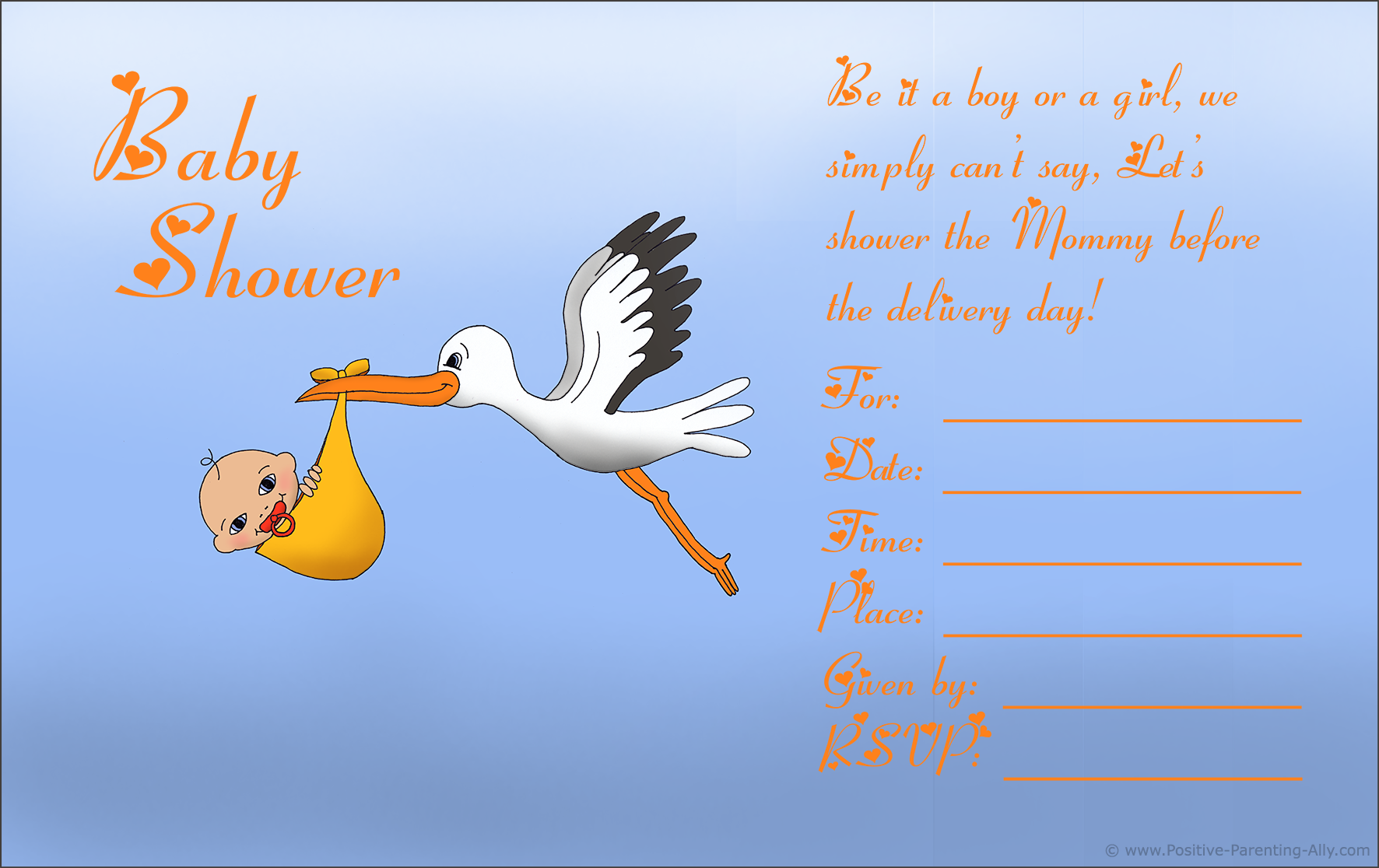 This stork baby shower invitation is ideal if you don't know the sex of the child. Image size is 15 cm x 9,45 cm in 300 dpi.
---
Adorable Free Baby Shower Invites
- Clothesline with Baby Clothes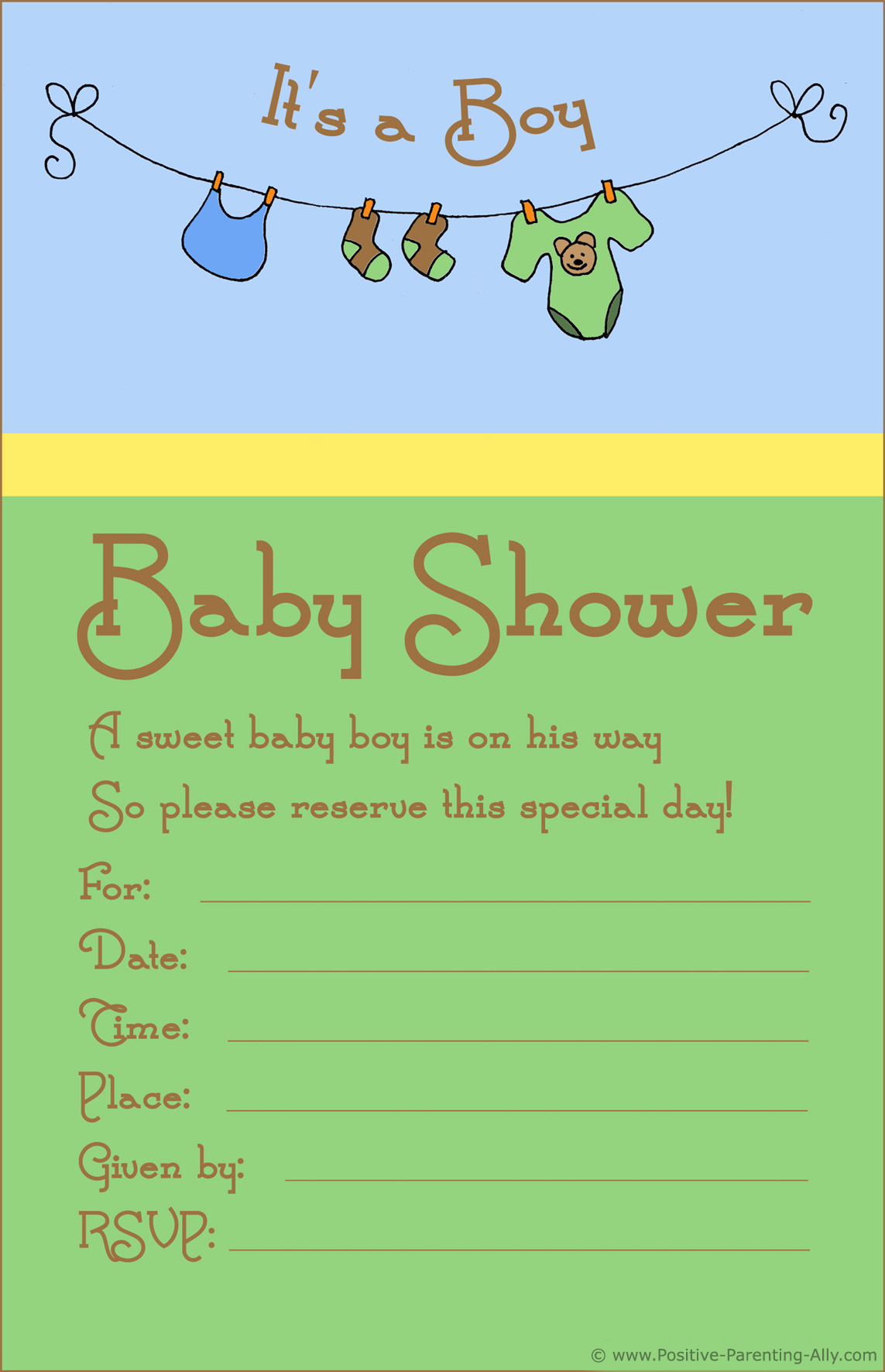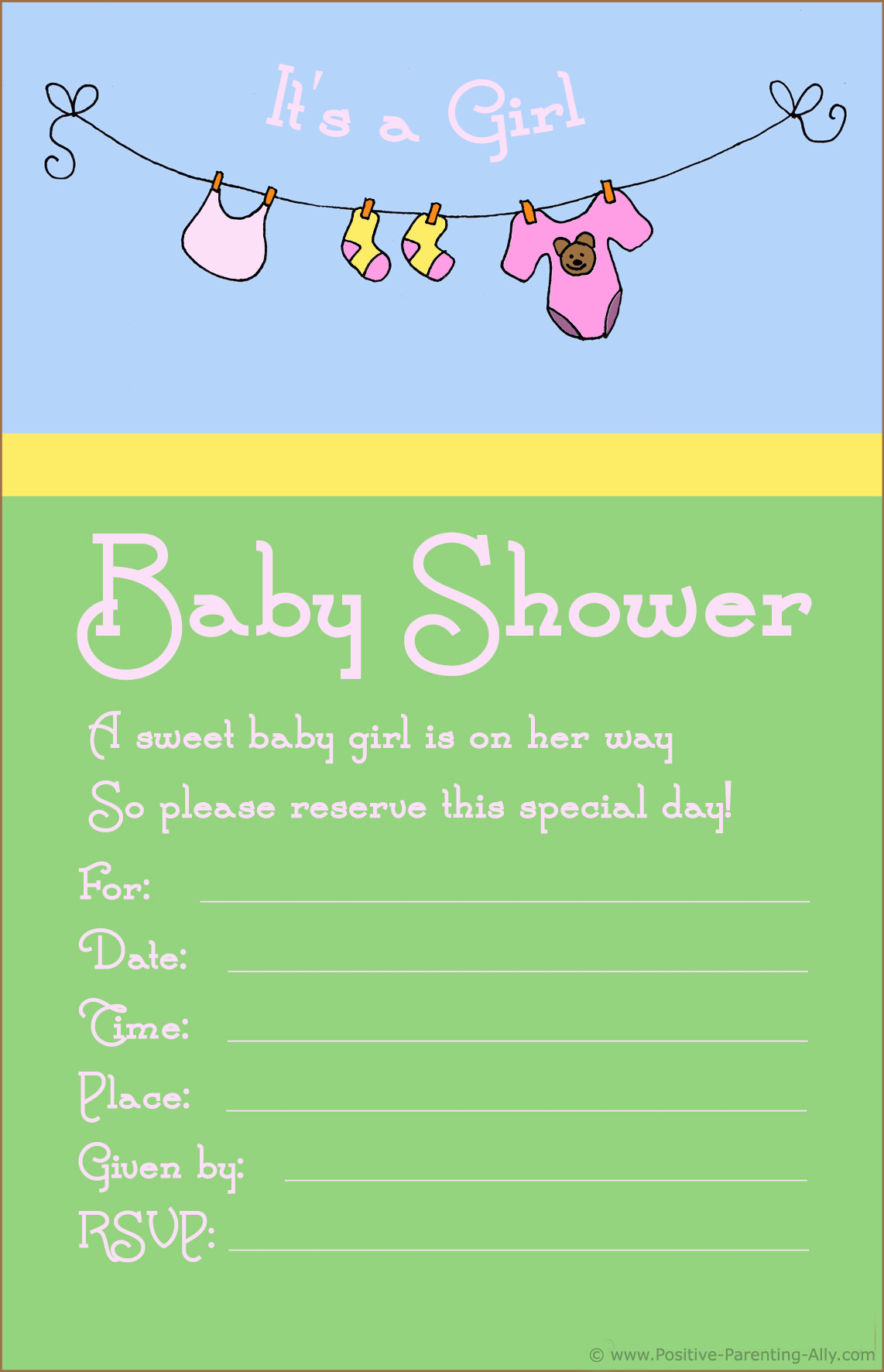 These two above free baby shower invitations to print are 15 cm x 9,68 cm in 300 dpi.
---
Beautiful Free Baby Shower Invitations
- Simple Artistic Contour of Pregnant Woman

Image size is 13 x 11,28 cm in 300 dpi.

Image size is 14 x 12,16 cm in 300 dpi.
---
Baby Shower Party Invitations
- Pregnant Belly Dress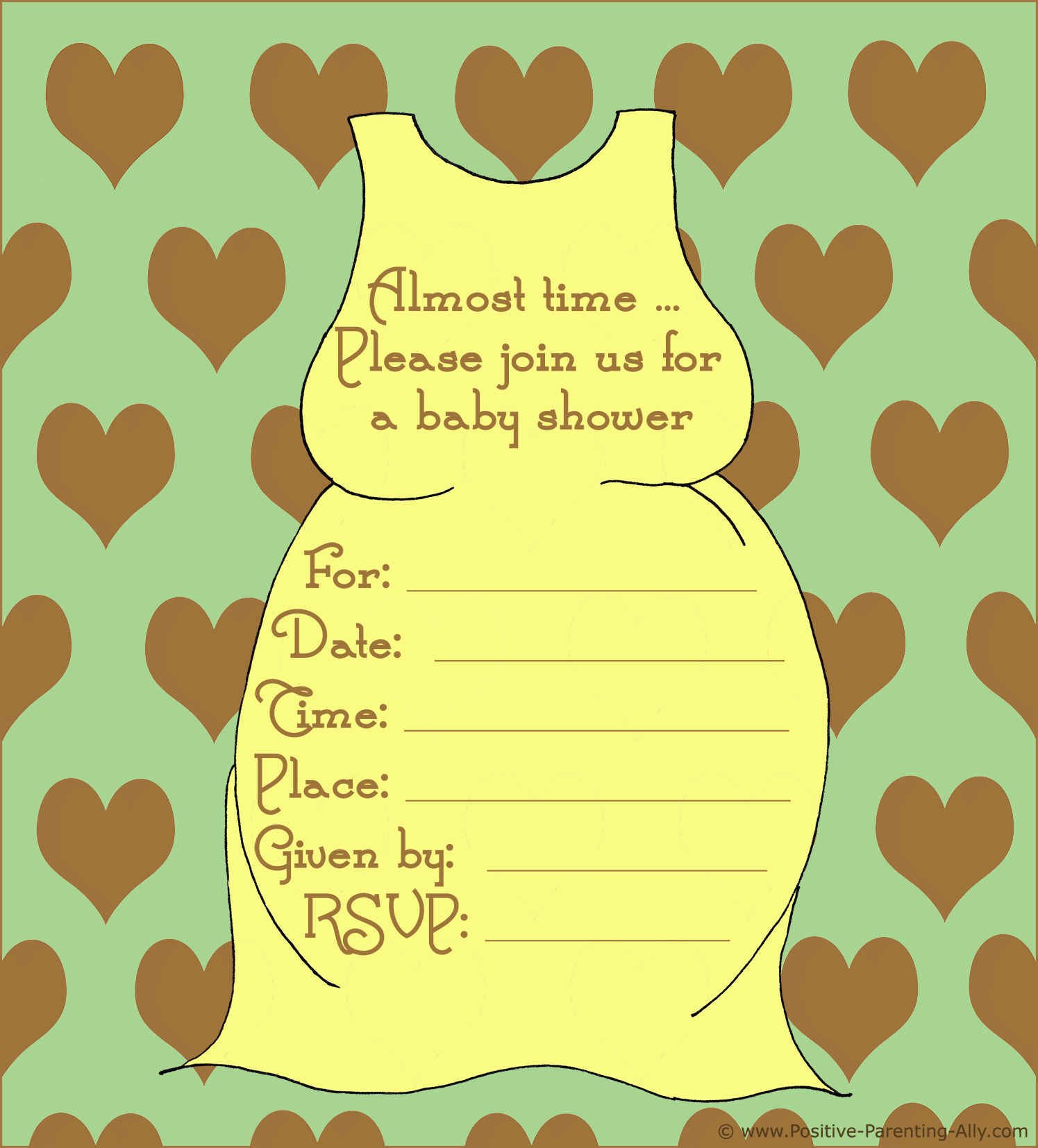 This cute printable baby shower invite in neutral retro style is 14 x 12,65 cm in 300 dpi.
---
Printable Baby Shower Invitations
- Big Pregnant Belly with Bow


More gender neutral invites all ready to print: 15 cm x 9,54 cm in 300 dpi.
---
Fun Baby Shower Invitation Ideas
Leaving Empty Space for Motivational Words
If you want to have a fun, touching theme, why not send out you baby shower invitations with a small space next to the RSVP section. This space will be filled out by the people that send back your invitations, and they will write some motivational words in the blank.
You may find that people will write very helpful things that will prepare you to be a mother, and it will be a touching way for you to receive help and counsel from others - both people that have been mothers for years as well as those without kids.
---
Superstitions ... This is a Boy or a Girl Because ...
Most of the guests probably don't know what the gender of the baby is, and it can be a fun theme for your baby shower invites to have the guests write down all the superstitions and wives' tales that they have heard about how to find out what the gender is.
When it comes time for the shower, you can use gender-neutral decorations and start the party by reading all of the superstitions. You can even try some of them if you want, and you can see which ones are accurate. Once you've done the guessing games, you can let everyone know what the baby's gender is.
---
Cute Baby Shower Invitation Wording Ideas for Your Own Invitations
Doing the baby shower invitations yourself and don't know what to write in them? Try using some of these baby shower invitation wording ideas, or come up with your own:
Please come join us in sharing (Mother's name) joy
As she prepares for a little girl or boy!
Be it a boy or a girl, we simply can't say,
Let's shower the Mommy before the delivery day!
A new little baby is on the way
so please reserve this special day!
With babies come toys and a whole world of joys and all kinds of fun things to do...
With babies come laughter and love ever after... With babies, sweet dreams all come true
Tiny fingers, tiny toes, little itty-bitty clothes,
hugs & kisses, so much joy
Is it a baby girl? Or a baby boy?
These are just a few ideas for baby shower invitation wording, maybe it got you inspired for making some yourself? If not, once again feel free to use the printable baby shower invitations on this page.
Your Positive Parenting Ally,
Birgitte
---

Want to stay in touch and get the latest news?
Sign up for my free newsletter
---
Parent Coaching
- For Inner Peace, Clarity and a Deeper Connection to Your Child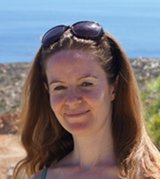 Being a parent can feel like a double-edged sword. Life with kids may feel like the greatest gift you have ever received, while at the same being hugely challenging, often leaving you confused, stressed and overwhelmed.
When we feel like this, we've lost touch with ourselves. We can't hear our own inner voice, and it's difficult to know what is 'right' for us and how to act.
I offer in-depth parent coaching to help you regain your balance and get back in touch with yourself. From a place of inner peace and clarity, your will find your own answers which will help you reconnect with your child from a place of unconditional love and acceptance.
Read more about my parent coaching here.